SUNDAY, AUGUST 3, 2003   4:30pm
Manhattan Country Club, Los Angeles, CA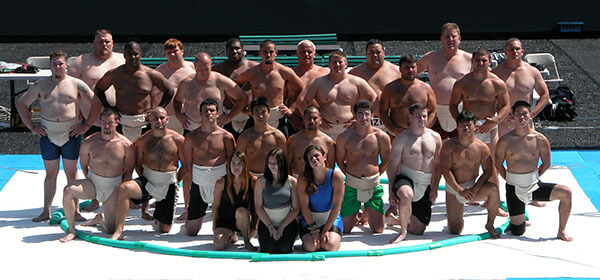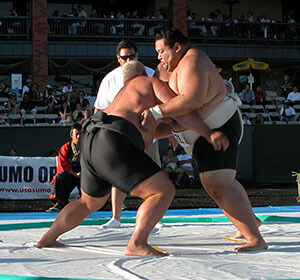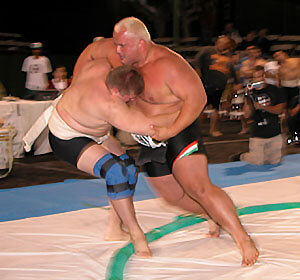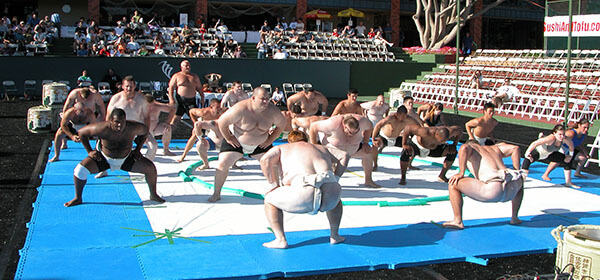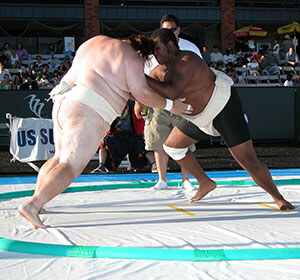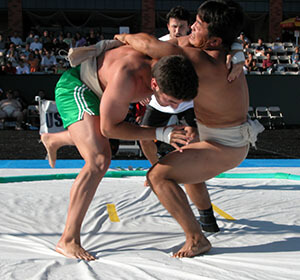 photos: Chieko Hayashi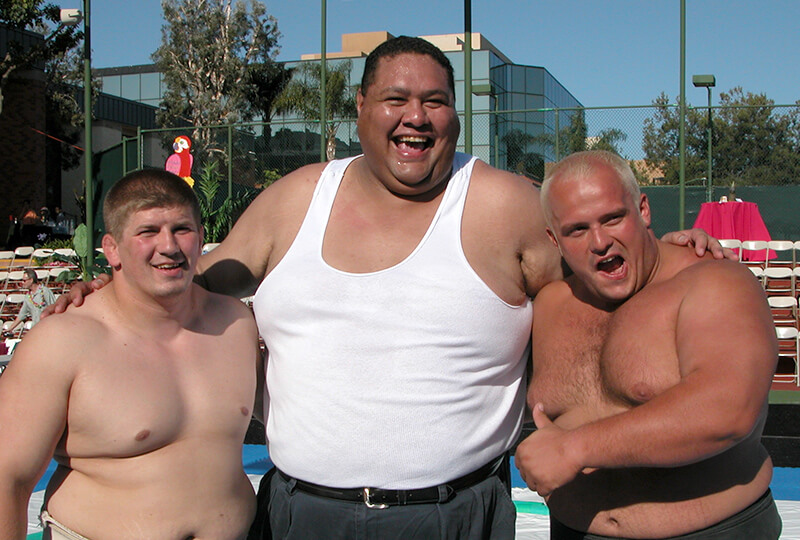 2003 US SUMO OPEN OVERVIEW
The third annual US SUMO OPEN featured special guest, AKEBONO, and 31 sumo athletes from all over the world. Many of the 2002 champions met again in the final rounds, and once again, foreign teams dominated the event.
Athletes and fans alike were excited to meet yokozuna (grand champion) AKEBONO at the 2003 US SUMO OPEN. He demonstrated sumo, taught international teams, and commentated at the tournament. More
Sumo Clinic with AKEBONO
Saturday, August 2, 2003
Manhattan Country Club, Los Angeles
AKEBONO, then a professional sumo stablemaster in Japan, taught proper sumo ritual and technique at a sumo clinic for international sumo teams. It is very rare for a stablemaster to teach outside his own stable, so the athletes at the clinic got a very rare treat, including one-on-one coaching by the Grand Master himself.
"SUMO EAST AND WEST" movie screening and Q&A with AKEBONO
Friday, August 1, 2003 — 7:00PM
Aratani/Japan America Theater, Los Angeles
A screening was held of the groundbreaking film showing professional Japanese sumo and international amateur sumo, including footage of AKEBONO. AKEBONO gave an exciting speech and answered audience questions after the screening. Fans of all ages kept calling out questions for half an hour until AKEBONO had to be pulled out for his next appearance.
2003 US SUMO OPEN TOP ATHLETES
Barnabas Toth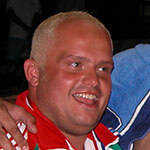 5'11"   358 lbs
Hungary
Heavyweight Gold
Openweight Gold
Flo Kinslow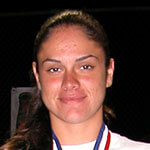 5'8″   160 lbs
Lebanon
Middleweight Gold
Openweight Gold
Mahshid Tarazi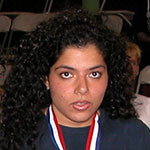 5'6″   178 lbs
US – CA
Heavyweight Gold
Openweight Silver
Major Gyula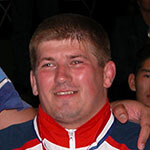 5'8″   253 lbs
Hungary
Middleweight Gold
Openweight Bronze
Troy Collins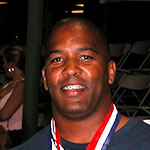 6'2″   245 lbs
US – CA
Middleweight Bronze
Openweight Silver
Joe Davis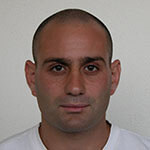 5'10"   187 lbs
US – CA
Lightweight Gold 
2003 US SUMO OPEN RESULTS