We produce sumo events in stadiums worldwide. Imagine 30,000 people, glued to the live sumo action, by World Sumo Champions! We've done it globally. You'll never forget the giant wrestlers flying through the air, with instant replay on the big screens! The crowd goes wild, cheering for their favorite. Sumo is BIG-time.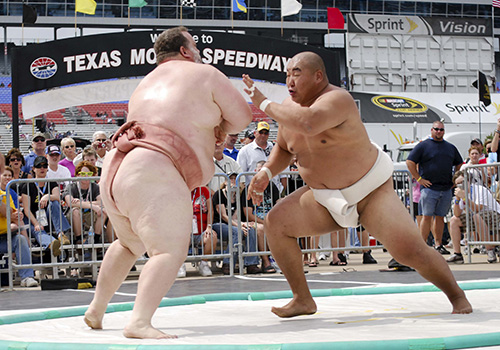 Texas Motor Speedway — NASCAR Opening Sumo Demos
(Forth Worth, TX)
Four elite sumo wrestlers performed all afternoon at the "No Limits Garage Party" in the 150,000-seat Texas Motor Speedway in Fort Worth, Texas, before the start of a NASCAR race!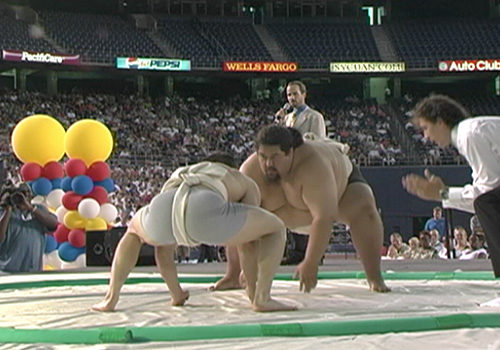 California State Games Sumo Matches
(San Diego, CA)
We performed a sumo demonstration on stage (and on the big screen) at Qualcomm Stadium in San Diego. The massive crowd went wild with excitement as 60,000 eyes focused on the action!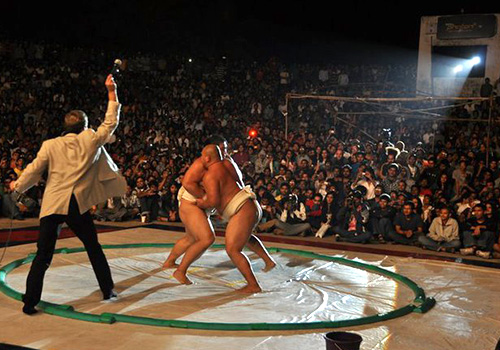 Mood Indigo Sumo
(Mumbai, India)
Multiple World Sumo Champions performed in India for the first time ever, at IIT Bombay, India's foremost public engineering university, at an annual festival, highlighting entertainers from around the world.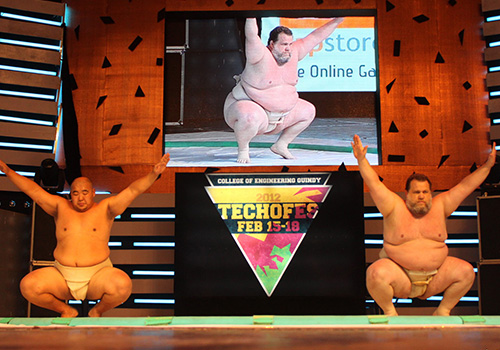 Multy-City Sumo Tour in India
(India)
Elite sumo wrestlers fought in sumo exhibitions in multiple cities in India, including for several days in the northeastern city of Guwahati (in Assam) and at the esteemed College of Engineering Guindy, in the southeastern coastal city of Chennai, in front of a huge crowd of over 20,000 cheering fans!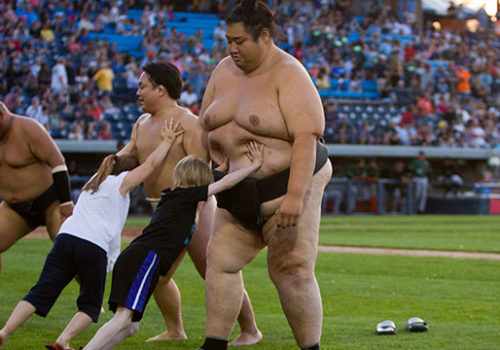 West Michigan Whitecaps
(Grand Rapids, MI)
Three Asian sumo stars competed live at a Whitecaps baseball game, for a crowd of nearly 10,000! This was a once-in-a-lifetime experience for most MidWesterners!