World's BEST Sumo Show!
Watch 500 – 600 pound Sumo Stars crash together, just inches from your seat. An interactive experience on a scale like nowhere else in the world!
See the ORIGINAL Sumo Sushi Show, dine on sushi, sip sake, cheer on dynamic matches, and laugh as lucky challengers face the REAL World Sumo Champions. Be part of the show, plus take your photos with sumo stars, post-show! Feel Japan firsthand, at a live event you'll never forget.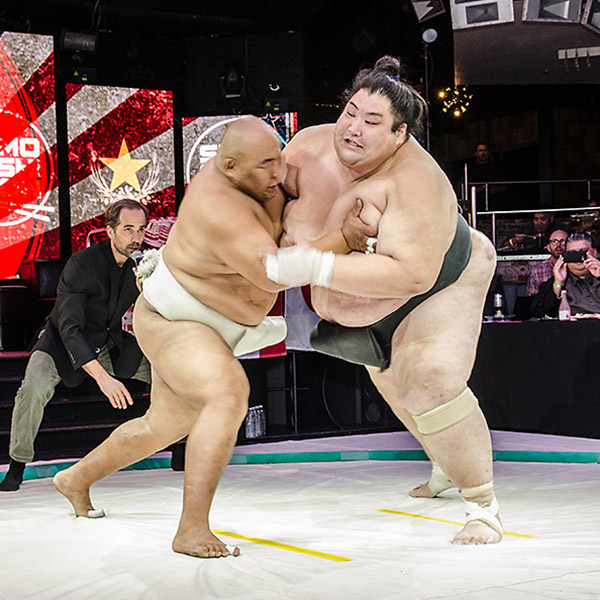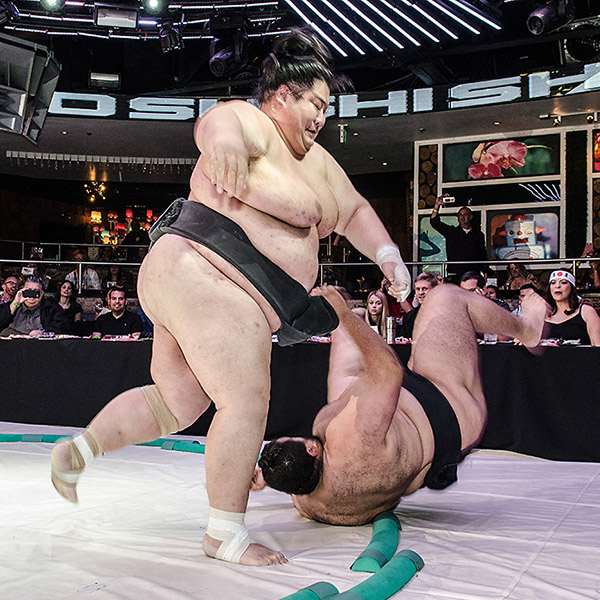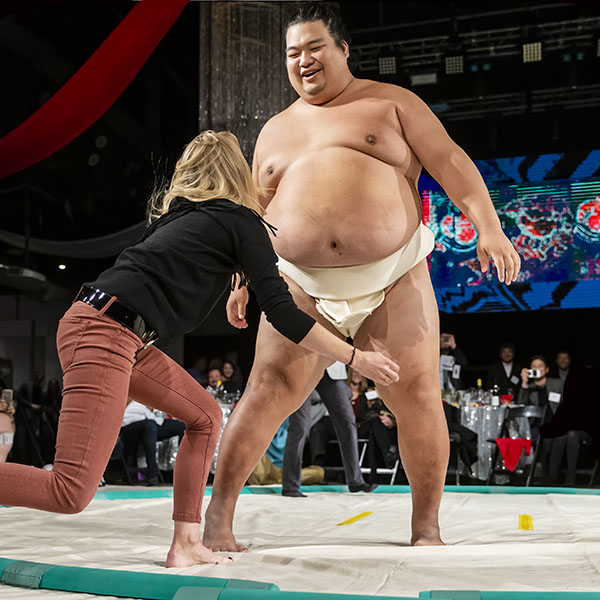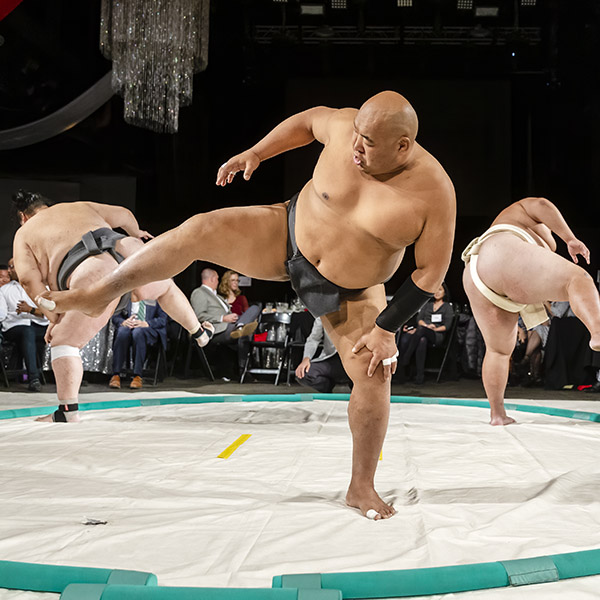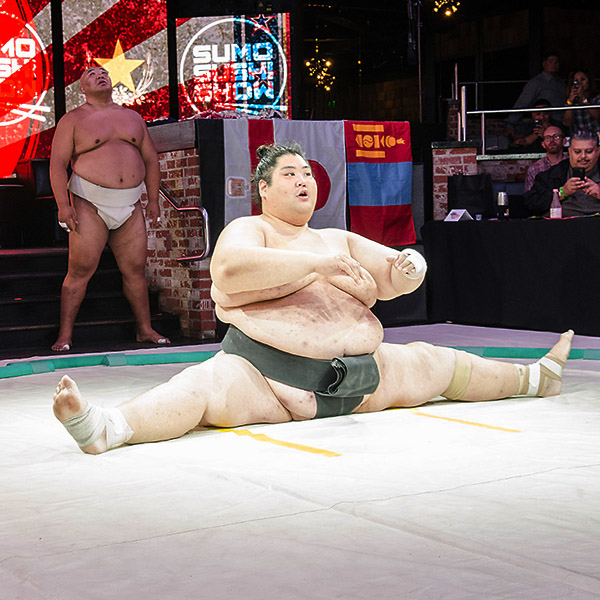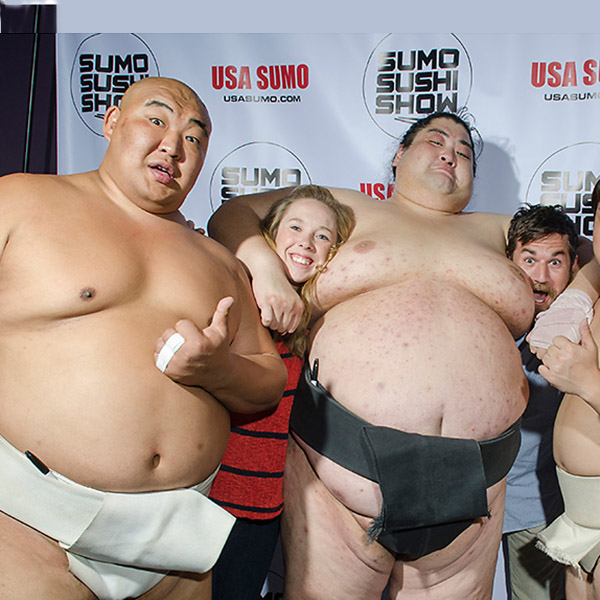 Sumo Sushi Shows Since 2012
Since 1999, USA Sumo has produced live shows with actual World Champions. These global experiential performances were codified in 2012 as Sumo Sushi Shows, during an extended, year-long, nationwide tour (over 100 shows in 13 cities) with LivingSocial. The GENUINE World Champions and our ORIGINAL shows continue now, with full-house, first-class performances, unlike anything else.