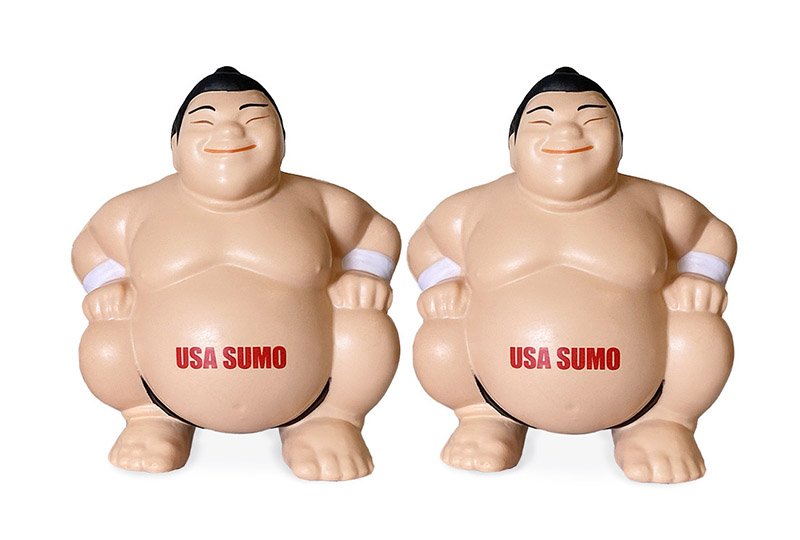 SUMO WRESTLER DOLL
Release your stress, while crushing your opponent. Squeeze a SUMO Doll! These are great gifts.
Size: 4″ x 3″ x 3″ ($16  for set of 2)
*Custom imprinted Sumo Dolls are also available: Include your company name & logo — minimum order of 150+. Contact us for a price quote on bulk orders.