We've held dozens of sumo lectures and demonstrations at all types of schools. Sumo is an awesome and entertaining way to teach Japanese culture, martial arts, cuisine, ritual, and more.
Some appearances are brief, while others have gone on for several days, demonstrating sumo lifestyle. There are also plenty of opportunities for Q & A, and interaction with World Sumo Champion athletes.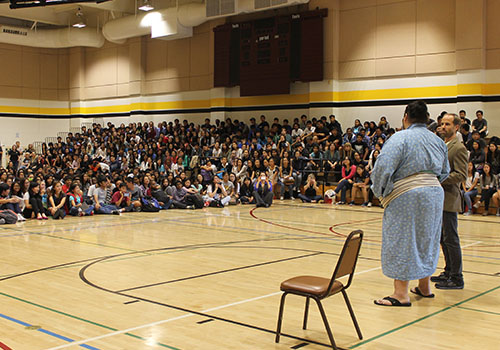 School Sumo Lecture
(Cerritos, CA)
The entire school of 1,000+ students showed up for the assembly, as Yama shared his sumo experiences, and answered questions.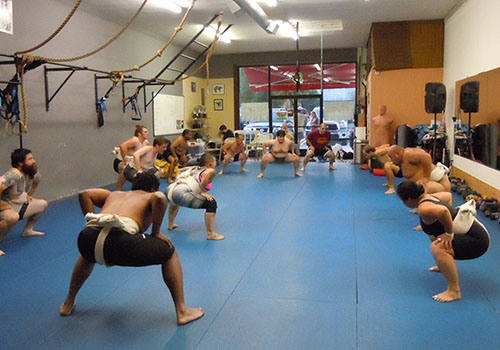 3-day Sumo Seminar by World Champion Byamba
(Van Nuys, CA)
This special session covered sumo techniques for 19 participants from 2 countries and 6 U.S. states. Many of them excelled in their next competition.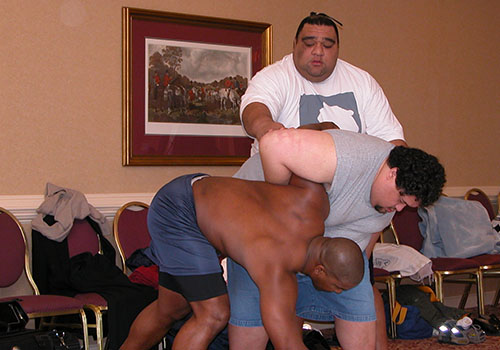 MUSASHIMARU Sumo Clinic
(Washigton D.C.)
Legendary Musashimaru worked with us, hands-on, at this prestigious Japanese cultural event, in conjunction with the National Cherry Blossom Festival.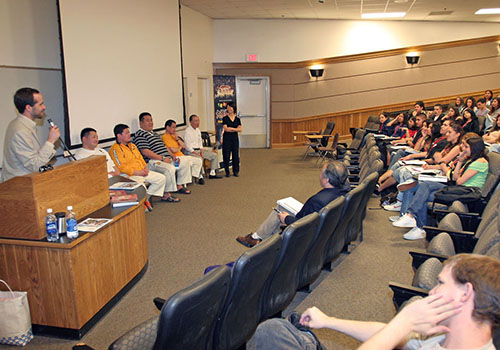 Sumo Education Regional Tour
(Southern California)
A top Japanese Sumo Team held sumo lectures, demos, and sumo training at 10 universities and high schools throughout Southern California.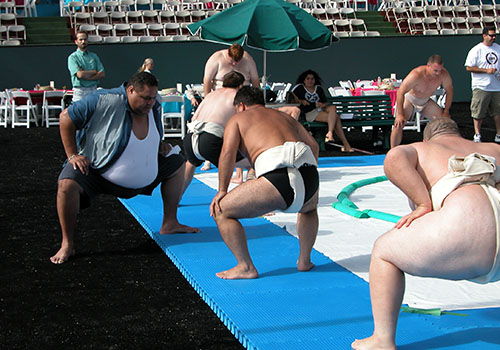 AKEBONO Sumo Clinic
(Manhattan Beach, CA)
AKEBONO offered a historic Sumo Clinic, the first time that a pro sumo coach and "yokozuna" (Grand Champion) coached international athletes in sumo in the U.S.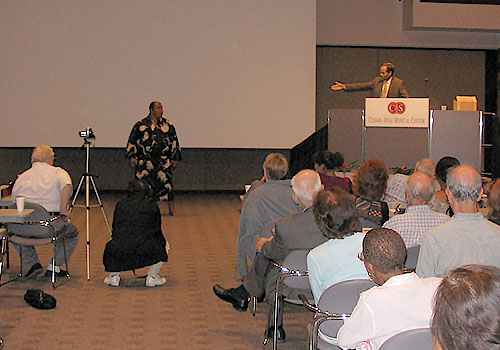 Sumo Keynote Lecture at Hospital
(Beverly Hills)
We've done multiple lectures for renowned medical staff at the world-famous Cedars-Sinai Hospital. Educated folks definitely love to learn more about sumo.
ARCHIVES
Kids Sumo Seminars, Carson High School Sumo Lecture & Demo, Cal State Northridge University Sumo Lecture, LA Bloom Children's Day Sumo, Cal State Northridge "Carnaval" (annual), Sumo training for medical staff in multiple nursing homes, Long Beach State, Santa Monica College, Cal State San Marcos, and UCLA, and more.