We produce the US SUMO OPEN, one of the world's top annual sumo competitions, since 2001! We also develop other sumo tournaments, customized for your city, venue, and audience. If you want a unique, live sports event, where audiences are enthralled by sumo's power, skill, speed, and acrobatics, we make it happen. Sumo . . . an ancient tradition, becomes the new wave in combat sports.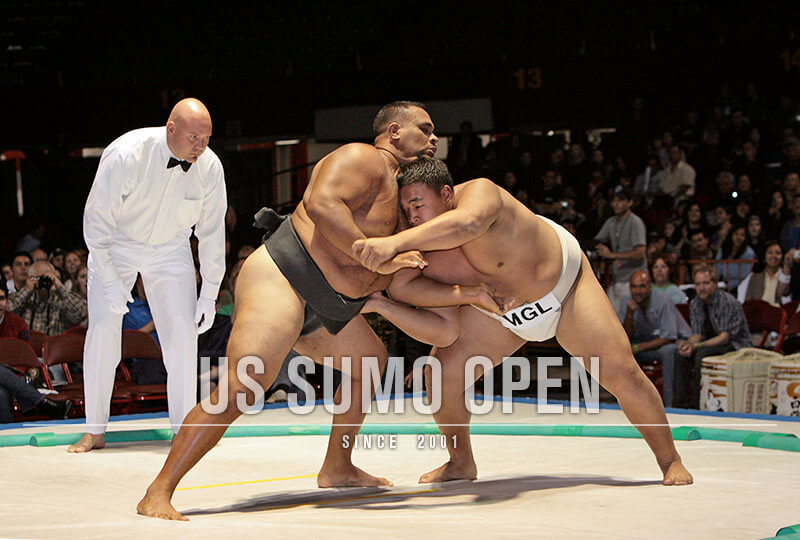 US SUMO OPEN
(since 2001– Los Angeles, CA)
The US SUMO OPEN is one of the world's largest and most elite sumo competitions, since 2001! Over 1,000 athletes from 40 countries have competed. This event is a rare chance to watch National and World Sumo Champions competing live!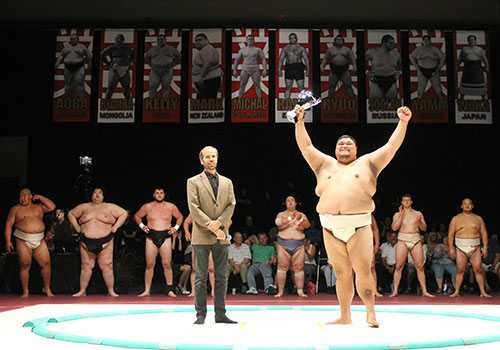 All-Star Sumo Tournament
(New York, Las Vegas, etc.)
Many of the world's top international Sumo Champions (from Japan, Mongolia, Russia, Egypt, Poland, New Zealand, USA,and more) compete in round-robin matches. Most of them have Pro Sumo experience or World Champion titles! This is the best sumo you'll ever see, outside of Japan!