SUNDAY, AUGUST 25, 2002    12:30pm
UCLA John Wooden Center, Los Angeles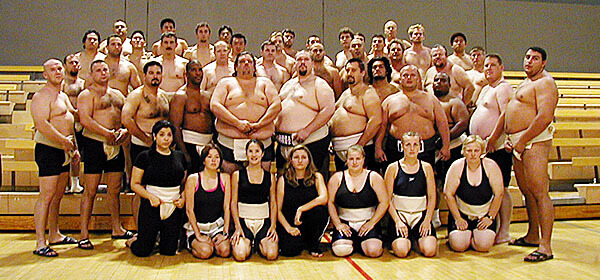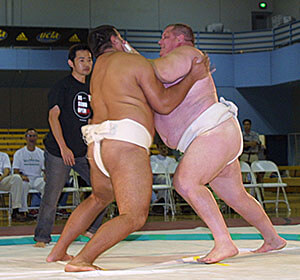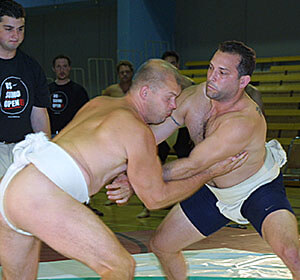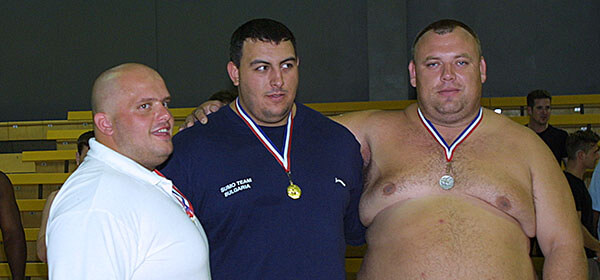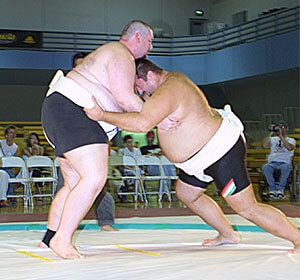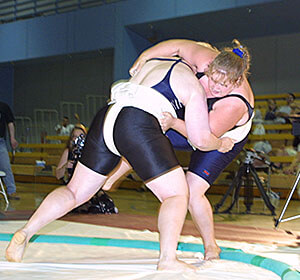 The Open featured 50 international sumo champions from 13 countries. Several national and world champions were present. Once again, two-time World Sumo Champion Svetoslav Binev attended as a special guest. The competition was fierce, dominated by international teams. American athletes only did well in the men's lightweight, while a group of well-trained European teams took most of the medals.
Media
2002 US SUMO OPEN TOP ATHLETES
Aap Uspenski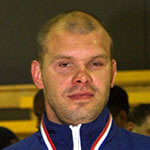 6'2″   231 lbs
Estonia
Middleweight Gold
Openweight Gold
Mille Sang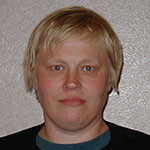 5'5″   220 lbs
Estonia
Heavyweight Gold
Openweight Silver
Viktoria Kuznetsova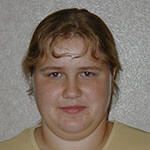 5'5″   210 lbs
Estonia
Heavyweight Silver
Openweight Bronze
Erge Nugis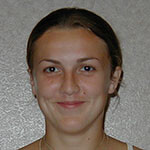 5'9″   164 lbs
Estonia
Middleweight Gold
Openweight Bronze
Petar Stoyanov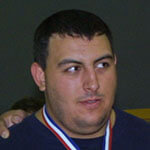 6'6″   331 lbs
Bulgaria
Heavyweight Gold
Barnabas Toth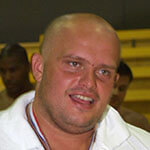 5'11"   357 lbs
Hungary
Heavyweight Bronze
Openweight Silver