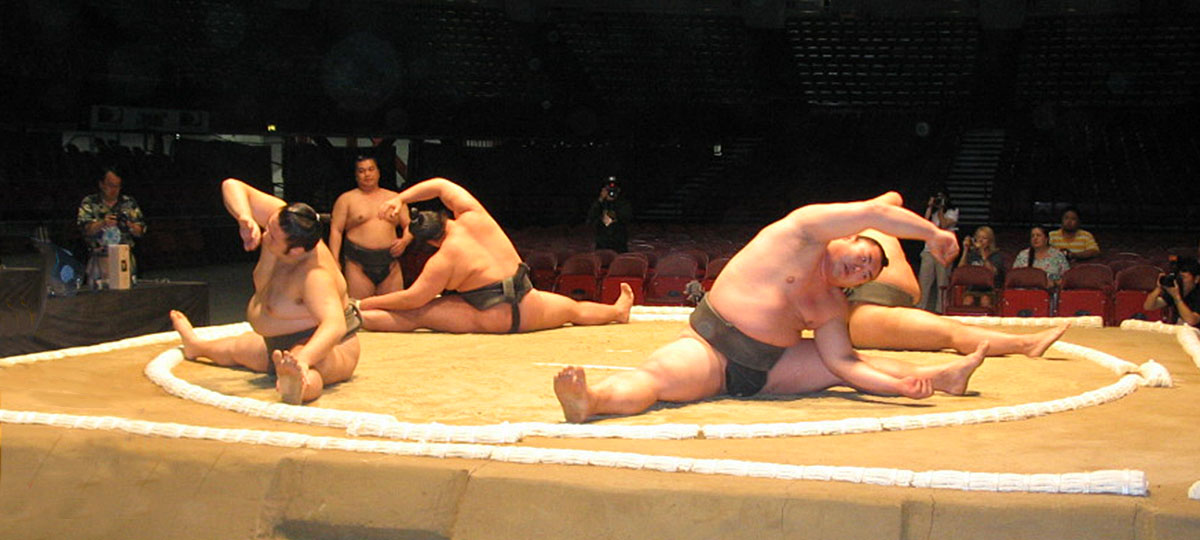 Sumo originated in Japan over 1,500 years ago, and included competition between ancient agricultural communities. Sumo developed into entertainment for the royal court over 1,200 years ago, and was also used for martial training of warriors over the centuries.
Enter the unique world of sumo . . .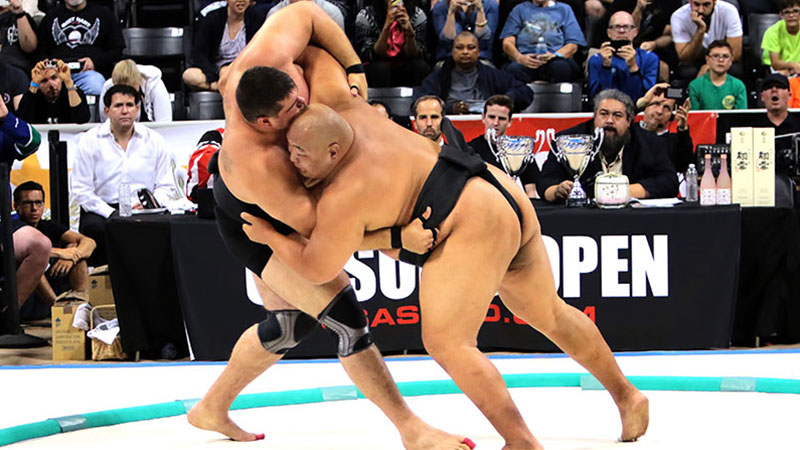 AMATEUR SUMO
Sumo, as a sport and martial art, is good exercise, developing strength, flexibility, endurance, and balance. Many participants enjoy sumo simply as exercise or recreation, while others take amateur competition seriously. Sumo is a relatively safe contact sport, with the focus on technique and self-cultivation.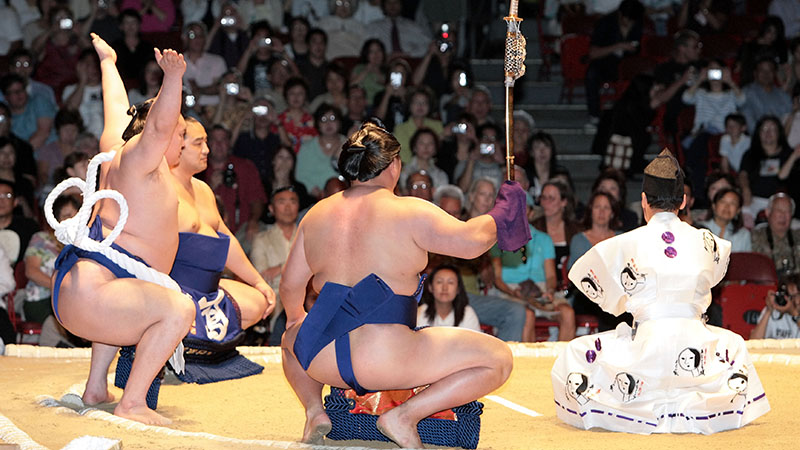 PROFESSIONAL SUMO
Professional sumo wrestlers, or "rikishi", generally enter a "heya" (sumo stable) at a young age, and engage in grueling training, while following traditional rules of respect, discipline, and service to elders. Professional sumo is not just a sport, but a wonderful symbol of Japanese culture.