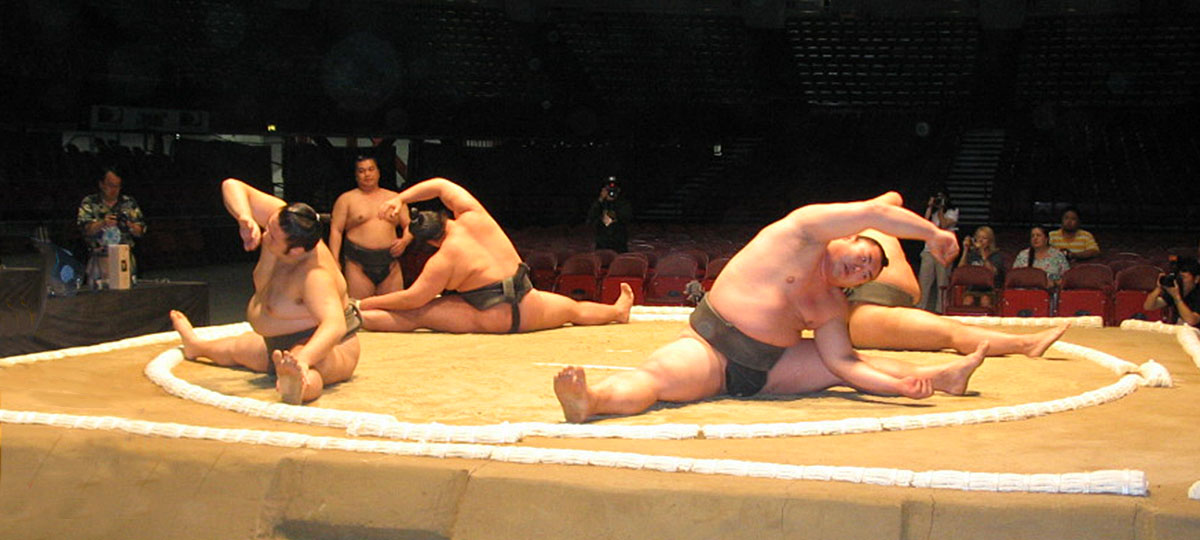 Ancient Japanese writing refers to a sumo match taking place over 2,000 years ago. Over the millennia, the sport and martial art has evolved. Now, it's accessible to everyone, to practice and to watch. Step into the dohyo!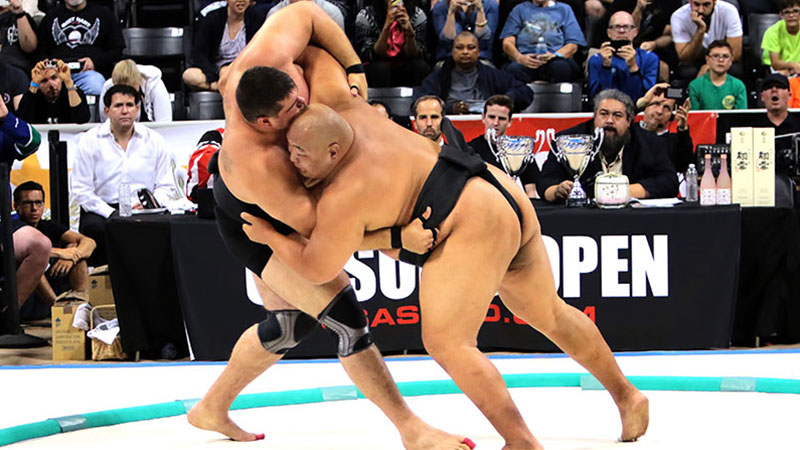 AMATEUR SUMO
Sumo, as a sport and martial art, is good exercise, developing strength, flexibility, endurance, and balance. Many participants enjoy sumo simply as exercise or recreation, while others take amateur competition seriously. Sumo is a relatively safe contact sport, with the focus on technique and self-cultivation.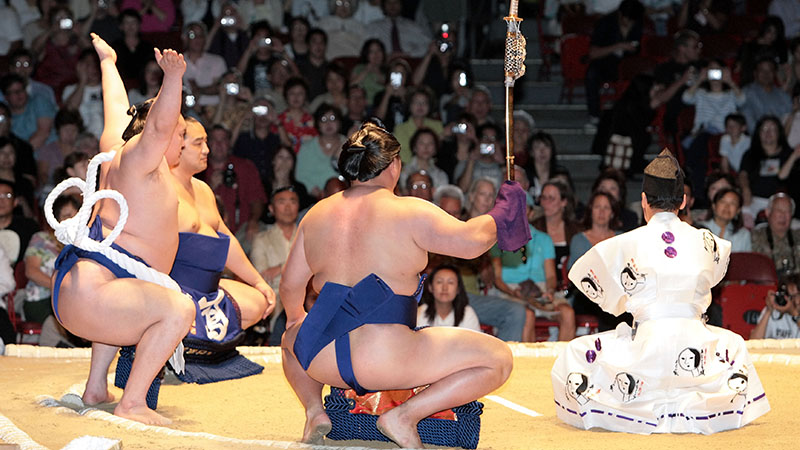 PROFESSIONAL SUMO
Professional sumo wrestlers, or "rikishi", generally enter a "heya" (sumo stable) at a young age, and engage in grueling training, while following traditional rules of respect, discipline, and service to elders. Professional sumo is not just a sport, but a wonderful symbol of Japanese culture.