We are authorized U.S. representative of the official Japanese sumo equipment supplier. All sumo belts are OFFICIAL thickness and strength, from Japan, and are eligible for use in official tournaments worldwide. These are REAL sumo belts, used throughout Japan in both amateur and professional sumo. 
* The cost of mawashis fluctuates depending on material prices, Japanese yen exchange rates, and other factors.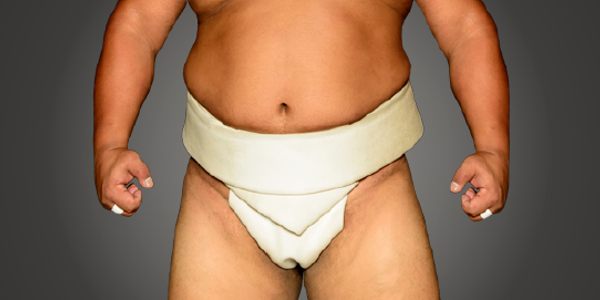 Standard Mawashi – White
It's perfect for everyone, for both practice and competition.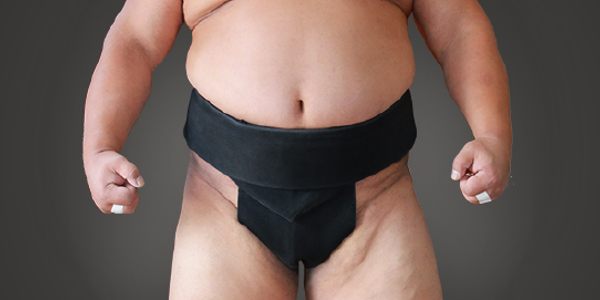 Extra-thick Mawashi – Black
This belt is a little heavier, and is also great for practice and tournaments.
SUMO RING (Dohyo)
Compact and easy to assemble, the ring consists of a thick canvas base, and compressed foam pieces to form the ring. It is easily transportable in two bags. Perfect for all types of sumo events.
This ring is also extremely durable, and should last in good condition, for many years, if not decades, even with rigorous daily sumo practice on it.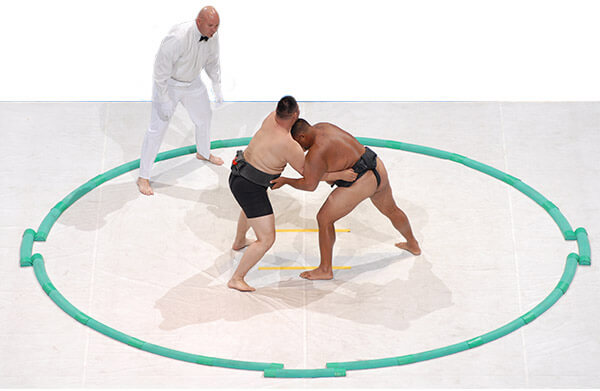 SUMO ROBES
These traditional robes are worn by sumo wrestlers in Japan when they are not training in the ring. Stylish, comfortable, and easy to put on & take off.
Notes: 1. The "Grand Sumo" robes are made with custom-printed fabric used to make actual robes for pro sumo wrestlers. 2. Sizes are approximate, and highly adjustable.