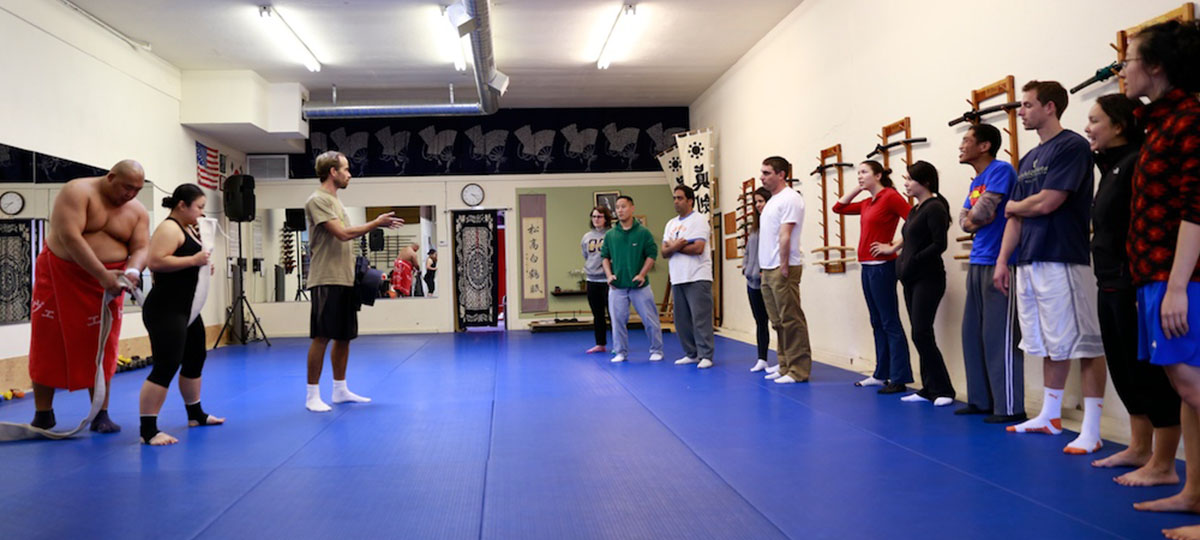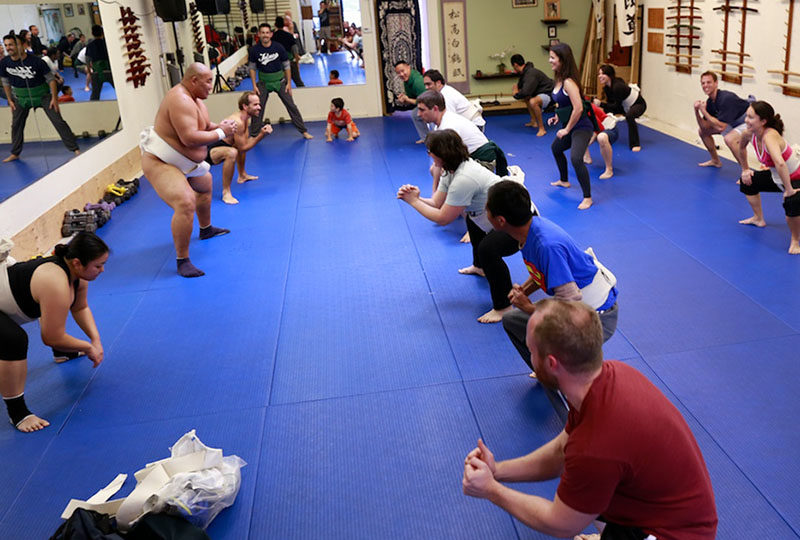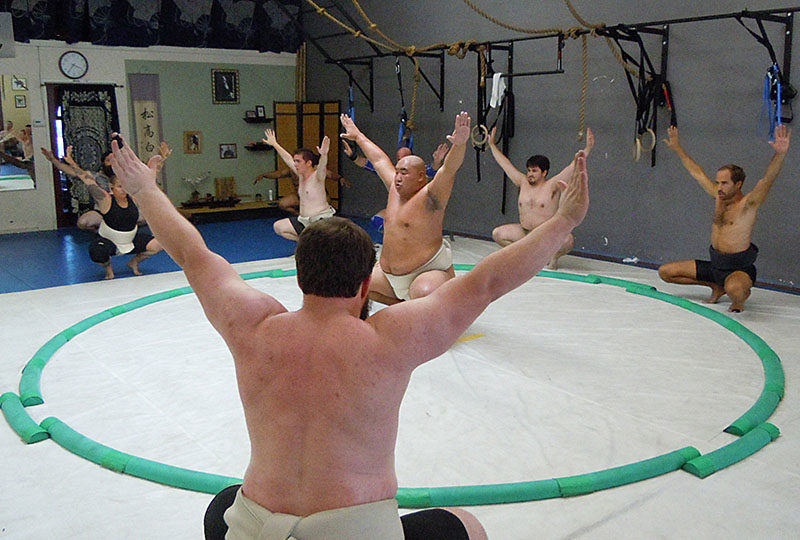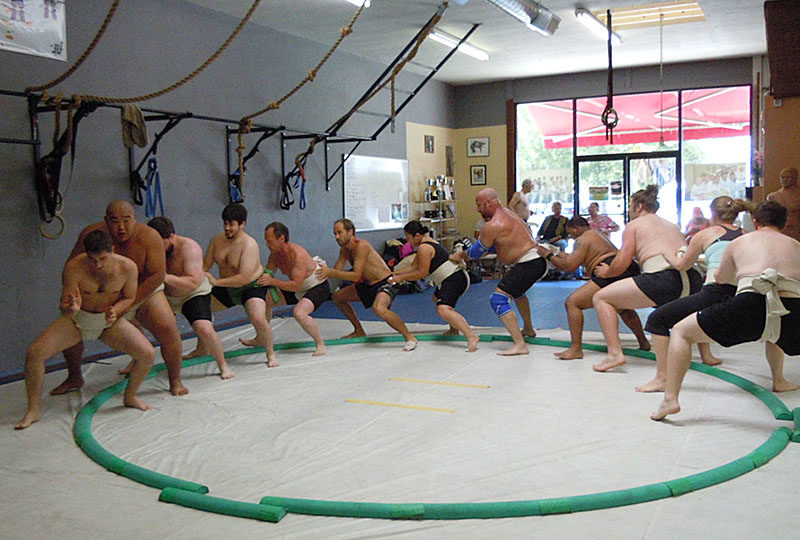 Our sumo sessions are led by multi-time World Champions,  and experienced Japanese sumo wrestlers. You can rapidly increase your sumo skill!
You will learn sumo fundamentals, including stretches, warm-ups, rituals, rules, and effective techniques. Many of our athletes compete and succeed on the national and international levels. Others come to practice, just for a good workout and to improve their health.
Regular participants range in age from kids to seniors, both men and women, of all skill levels. Feel free to try a class, at your convenience.
YAMA
6'4″, 600 lbs
* 5 years in Japanese Pro Sumo
* Pro Sumo Divisional Champion (2 times)
* 2-time World Sumo Champion
* Heaviest Japanese Sumo Wrestler Ever
Sumo Self-Training Regimen, by YAMA
Keeping in good sumo shape with basic movements will ensure that you are ready for sparring again, when the time comes! MORE
Sunday, June 13, 11 am – 2 pm
Sunday, July 11, 11 am – 2 pm
Sunday, July 18, 11 am – 2 pm
Sunday, July 25, 11 am – 2 pm
I&I Sports
19751 S. Figueroa Street
Carson, CA 90745
* PRACTICE IS IN THE BACK OF THE BUILDING! Enter via the BACK driveway!
Fee: $10 per session (FREE for ages under 18)
Notes:
* Loaner mawashis (sumo belts) will NOT be available for now.
* All participants and attendees should self-certify their health condition.
* For those who are not ready for full sparring, it's perfectly possible to join the class, and do full warm-ups, drills, and technique practice, without full body contact. Each individual can make their own decision about this.