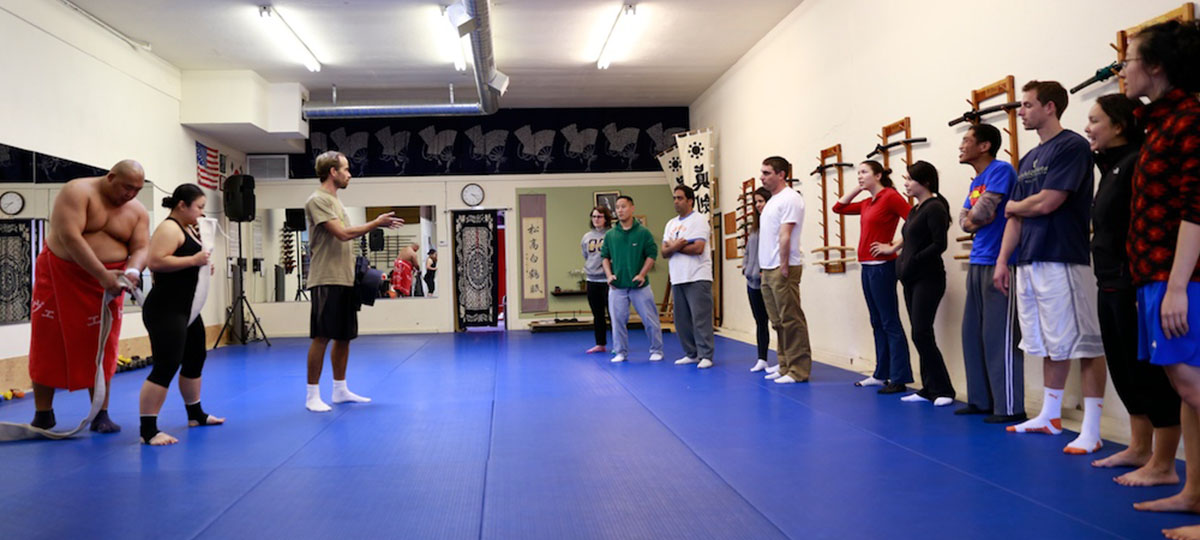 Now, from August 1, 2021, we're launching the official . . . . .
Since the 1990s, we've held nearly 2,000 sumo sessions, with over 90% of classes led by multi-time World Sumo Champions, and experienced Japanese sumo wrestlers.
We're now improving the class format even further, with more regimented, hands-on coaching from Sumo Legend YAMA.
In these sumo sessions, you will learn sumo fundamentals, including stretches, warm-ups, rituals, rules, and effective techniques. Many of our athletes compete and succeed on the national and international levels. Others come to practice, just for a good workout and to improve their health.
Regular participants range in age from kids to seniors, both men and women, of all skill levels. Feel free to try a class, at your convenience.
Sunday, November 21, 11 am – 2 pm
Saturday, December 4, 11 am – 2 pm (practice tournament)
Sunday, December 5, 11 am – 2 pm
I&I Sports 
19751 S. Figueroa Street Carson, CA 90745
(The dojo is in the BACK of the building.)
NOTE: We will be moving to a NEW location in 2022 . . . Stay Tuned!
Notes:
* Fee: $10 per session (FREE for ages under 18)
* Loaner mawashis (sumo belts) will NOT be available for now.
* All participants and attendees should self-certify their health condition.
* For those who are not ready for full sparring, it's perfectly possible to join the class, and do full warm-ups, drills, and technique practice, without full body contact. Each individual can make their own decision about this.