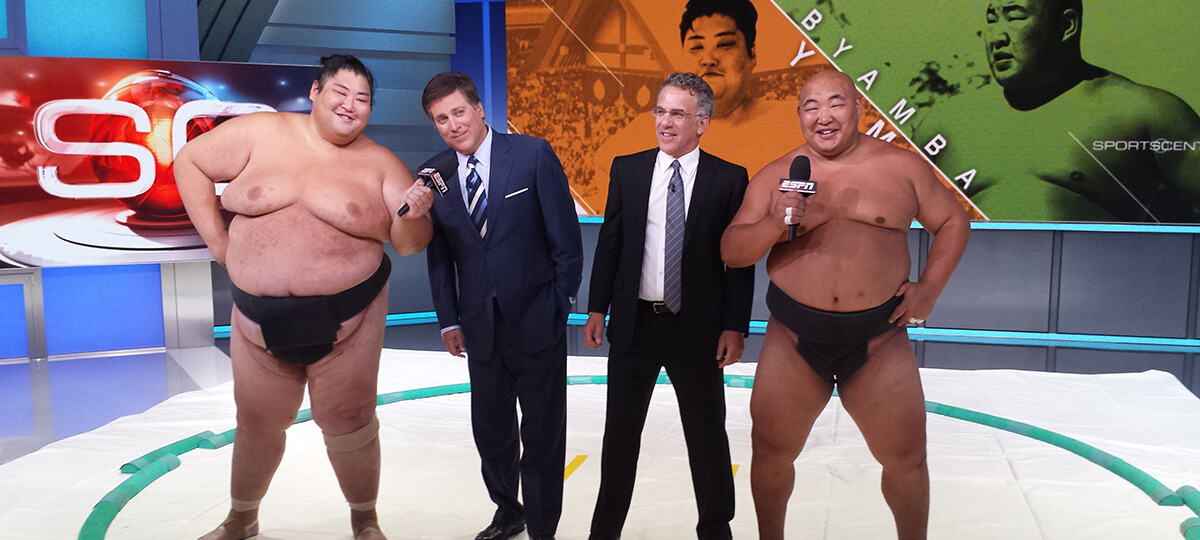 We have booked Sumo Talent and worked as consultants on many entertainment projects, worldwide. Our Sumo Wrestlers have appeared in over 20 films, 250 television shows, 300+ TV commercials, 350+ live events, and numerous other public appearances. Our sumo network extends globally, with elite sumo competitors throughout the planet. Check out some of the greatest sumo events and sumo performers in the world!
Our Sumo Wrestler Models are the most authentic, in terms of size, image, and ability. These Sumo Talents include well-trained athletes and experienced entertainers, many with years of training and competition in the professional Japan Sumo Association.








Choose from a veritable museum of authentic Japanese sumo gear, including actual referee costumes and accessories, real sumo belts, various sumo ring options, as well as numerous sumo props, used by the referee, attendants, judges, and more.








We have a broad network of sumo models and sumo actors worldwide who are featured regularly in many American and international commercials and print ads for all kinds of products and services, including many global corporations.




Our sumo wrestlers have appeared and performed in more than 250 television shows. The unique performances of these World Champions really make an impact . . on shows locally, nationally, and around the world, for over 20 years!




In dozens of sumo scenes, we work on set construction, costuming, prop design, casting, choreography, technical advice, art department, translation, research, directing sumo wrestlers, procuring sumo gear, and much more!




We have produced over 350 sumo exhibitions and other live shows in over 25 countries (6 continents), including 20 U.S states, with the world's largest athletes! We also produce sumo tournaments, including the world-renowned US SUMO OPEN. (since 2001)