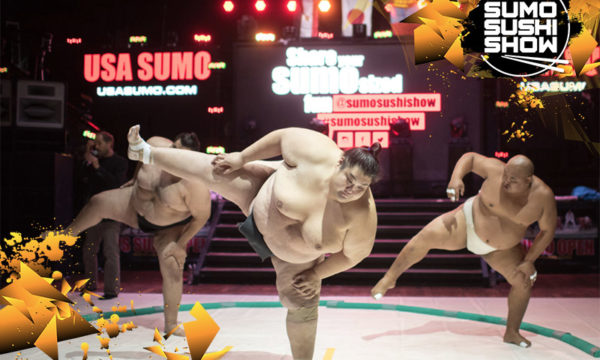 2020 SUMO SUSHI SHOWS
(Spring, 2020) Los Angeles, CA
The ORIGINAL Sumo Sushi Shows return, with the best line-up ever! Experience giant-sized combat, gourmet sushi, sake-tasting, and cheer the audience challengers! Experience live sumo that you'll never forget . . . More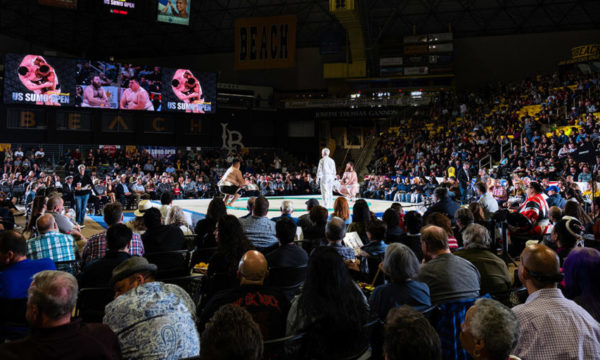 2020 US SUMO OPEN – 20th Annual
(Saturday, April 25, 2020) Long Beach, CA
Main Event: 5 pm – 8 pm
Tickets on Sale now.
We've set milestones for two decades, and the 20th annual US Sumo Open promises to be the strongest competition so far! More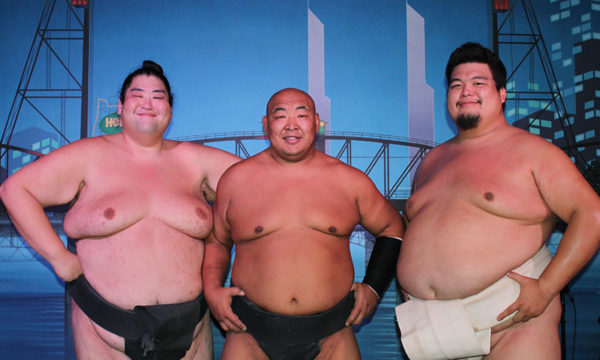 Live Sumo Shows Return with REAL World Champions!
(November 6-7, 2019) Portland, OR
We're back with more shows at Helium Comedy Club — 3 REAL Sumo Champions (1,500 pounds) perform!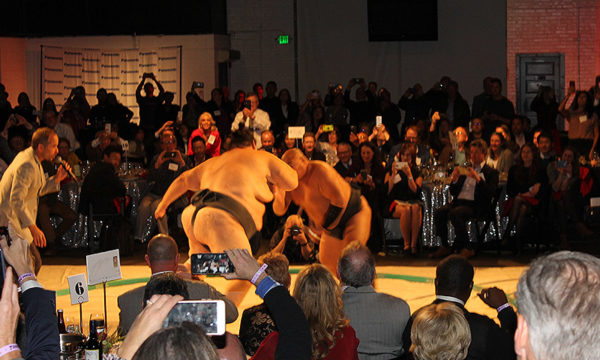 Japan America Society Colorado — Sumo Gala
(October 23, 2019) Denver, CO
Don't miss this special event, with three Sumo Stars (with Pro Sumo backgrounds)!
Japan Center Malls Welcomes Sumo Champs!
(September 29, 2019) San Francisco, CA
For the 8th year in a row, catch these Japanese Giants in Japantown, at this free public event!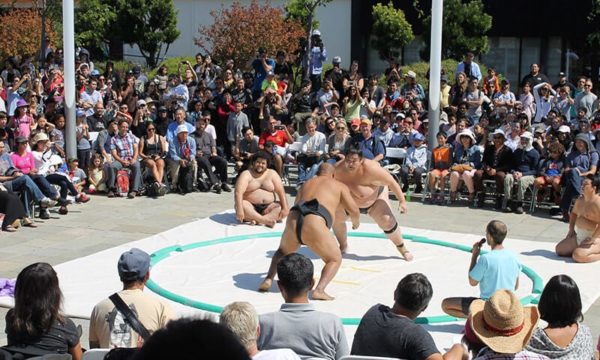 Live Sumo Demo – Yorba Linda
(September 21, 2019, 11 am) Yorba Linda, CA
Japanese Sumo Stars will perform to celebrate the one-year anniversary of this Tokyo Central location!