These stars have eight (8) World Sumo Champion titles between them. Come join our practices where you will usually find one or more of them coaching. Outside of Japan, there is no more stellar powerhouse of sumo talent in one place than this group of multi-time World Sumo Champions!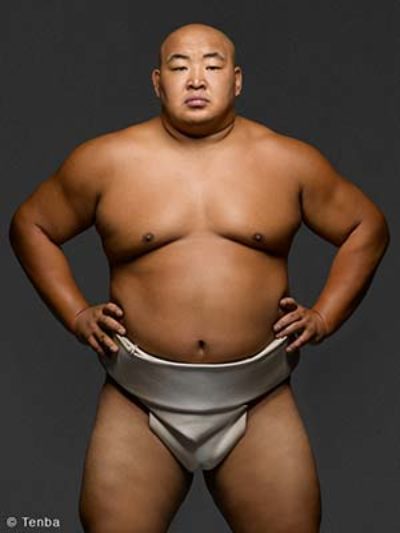 BYAMBA (1984 – 2020)
6'1″, 365 lbs
4-time World Sumo Champion
5 years Pro Sumo Experience
8 consecutive years, US Sumo Open Champion (2007-2014)
Overall US Sumo Open record (2007-2019): 110 wins – 7 losses
Byamba in his native Mongolia, was National Junior Champion in Sambo, Judo, and Mongolian Wrestling. At age 15, he was recruited by a Japanese Sumo Grand Champion to join professional sumo. Under the "shikona" (sumo name) of "Daishochi", he made an immediate impact, winning a divisional championship while still only 16 years old! He rose quickly up the ranks, and by only 18, Daishochi was the highest-ranked wrestler on his sumo team. Daishochi seemed destined for pro sumo's highest ranks, but at age 20, he opted to leave pro sumo.
Internationally, he subsequently won the Mongolian Sumo Champion title almost annually, and got four (4) World Sumo Champion titles, too! A hero in Mongolia, he's been awarded many of the nation's top athletic honors and awards. At one point, he had a streak of over 60 consecutive victories in international competition!
Byamba was featured with multiple full-page photos in the "Body Issue" of ESPN Magazine (October 19, 2009), as well as huge full-page photos in ESPN Magazine in 2012 and 2013. TOPPS also issued a sports trading card of Byamba, and he appeared many times on ESPN Sport Science, ESPN SportsNation, ESPN Sports Center, and more. For many years, Byamba not only competed worldwide, winning World titles, but has served as a sumo ambassador, performing sumo shows, TV shoots and more in 28 countries around the globe. He was a pioneer, who blazed a path that others now follow. His presence is sorely missed by so many.
YAMA
6'4″, 601 lbs
Pro Sumo Elite (makuuchi division)
Pro Sumo Champion title (makushita division)
2-time World Sumo Champion
University Sumo Champion (5 times)
Yama grew up, dominating sumo competitions from elementary school and beyond. He won numerous high school and university championships, and was a top prospect in Japanese Pro Sumo. He rose to top-division status in Pro Sumo in the second-fastest speed in history, plowing through opponents on the way to the top!
After a short time in the highest division of Pro Sumo, Yama moved to Los Angeles, to support the development of sumo abroad. Back in his school days, he had already won two World Sumo Championships, and like Byamba, he brings both international sumo titles and Pro Sumo experience to the ring.
One popular Yama feature is that he's the Heaviest Japanese Human Being in Recorded History, at 600 pounds! Even at that size, he performs "shiko" (shoulder-high leg lifts) and "matawari" (full leg splits) with ease. He has also appeared on ESPN SportsNation, Fox NFL Sunday, and ESPN Sports Center. He has a recurring appearance in "Zoolander 2" (2016), a fight scene with Keanu Reeves in "John Wick: Chapter 2" (2017), and he stars in "Sushi Tushi" (2018).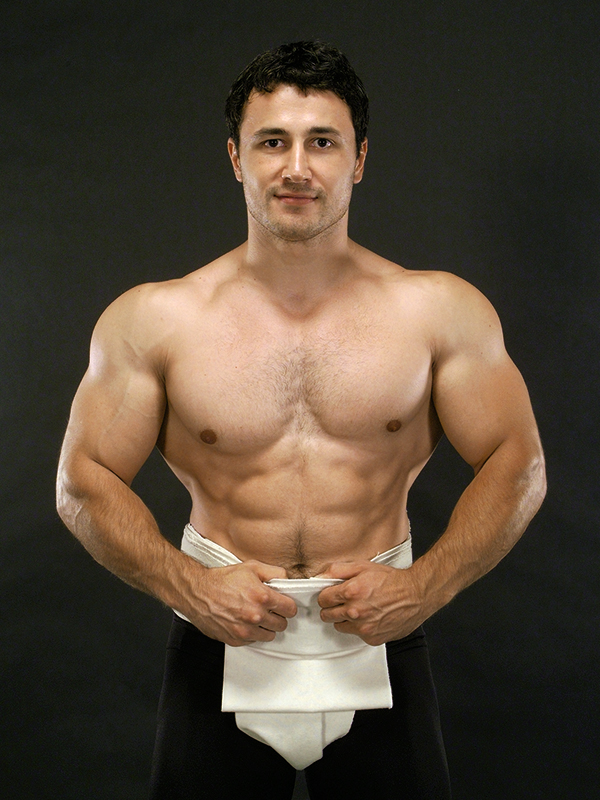 SVET
5'8″, 187 lbs
2-time World Sumo Champion
Svet is a sports legend in his native Bulgaria, winning many national free-style wrestling championships for over 20 years. He has also won national titles in power lifting, track and field, and handball, and has received numerous awards, including Outstanding Male Athlete of the Year in Bulgaria. Svet began practicing sumo in 1997, and immediately started winning national and continental championships all over Europe. He won the World Sumo Championships in 1998 and 1999, before immigrating to America in 2000. Not only is Svet a renowned international sumo champion, but he also has extensive coaching success. In his first year as coach of the Bulgarian National Sumo Team, he led Bulgaria from a non-entity to the #2 sumo nation in the world (after Japan)! Svet's guidance of our athletes has been a major factor in our sumo successes.