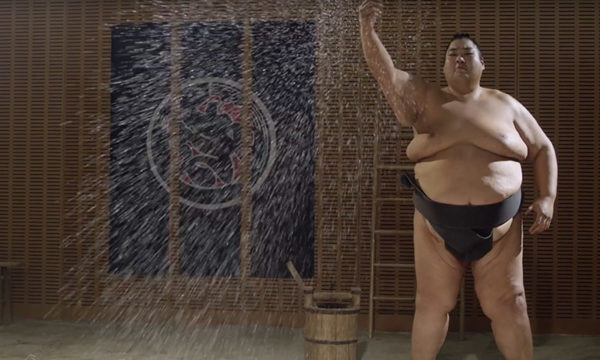 Yama & the All-Blacks rugby!
(September 5, 2019)
Sumo Yama starred in a commercial with the famous rugby stars! Watch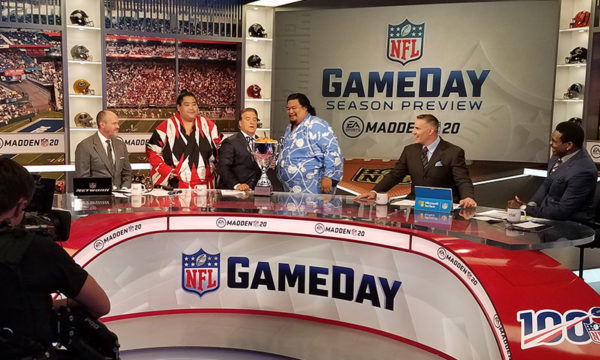 Sumo Champions on NFL "Game Day"
(September 3, 2019)
Yama and Hiroki popped into the season-opening episode of "Game Day", where they challenged the hosts! Watch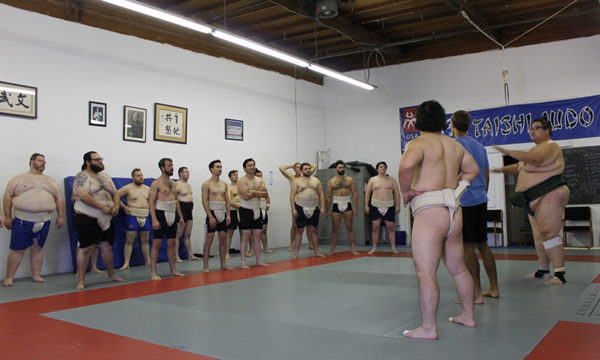 2019 Weekend Sumo Seminar
(August 24 – 25, 2019)
There were 35 participants at the weekend Sumo Seminar. Many members improved dramatically in just two days, and the Japanese coaches were very impressed by everyone's enthusiasm and athleticism. The mini-competition on the final day was a highlight of the weekend.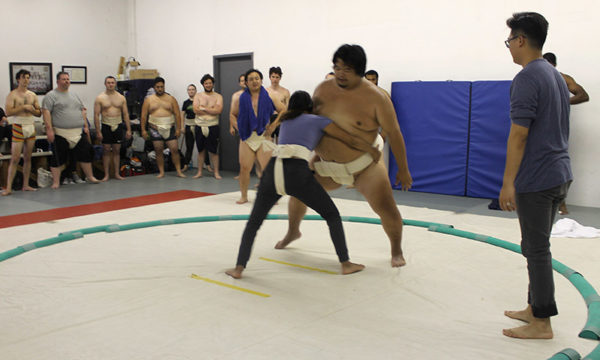 Fund Duel Promotion Raises Money for Young Sumo Trainees
( June 2, 2019)
Free training for kids & youth, under 18 years old, was offered, with multiple kids among the 25 people practicing. This special opportunity will continue for at least the next several months!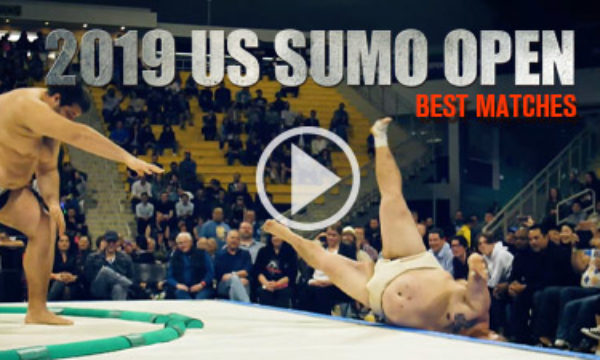 2019 US SUMO OPEN – Best Matches with commentary
(May 27, 2019)
Catch the most intense action from the 19th annual US Sumo Open — highlights include three-way triple tie-breaks in middleweight, amazing openweight upsets, and gold medal sweeps by foreigners in all divisions! Watch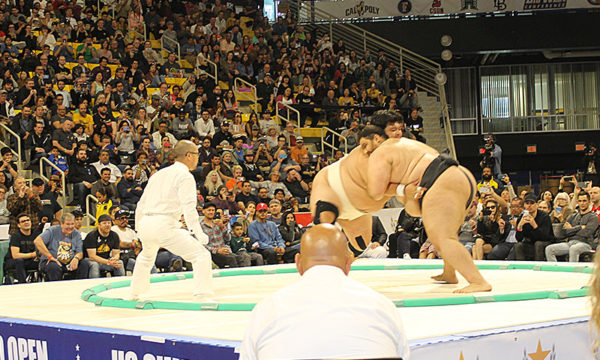 HBO Covers the US Sumo Open!
(April 5, 2019)
Vice News Tonight follows the 19th annual US Sumo Open, going behind-the-scenes with producers and top wrestlers. Watch