Look out for tickets in the coming weeks!
details TBA soon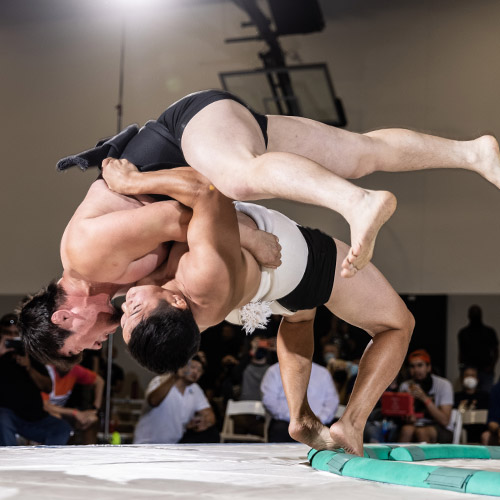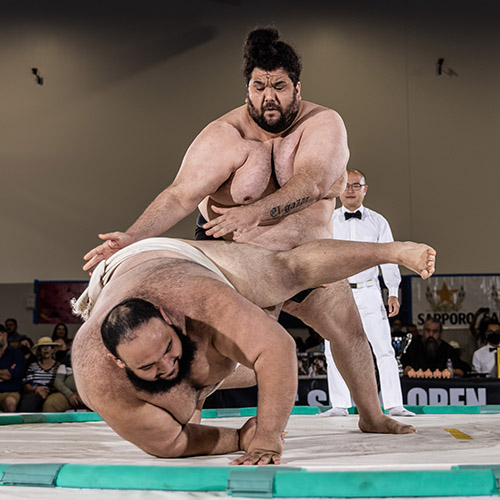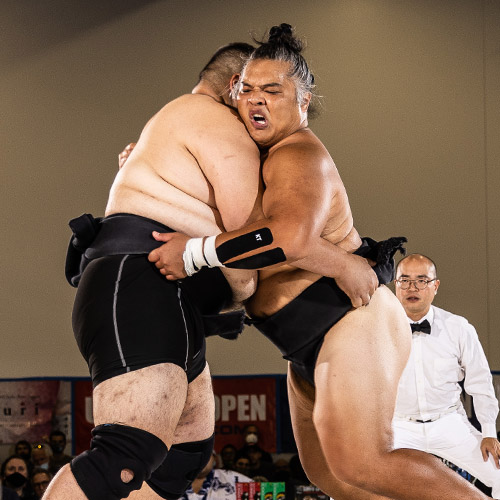 For 22 years straight, the largest sumo tournament in North America — Don't miss it!
This is huge! Many of the best international athletes compete in really dynamic bouts. From 2001 – 2021 (21 years), the US Sumo Open has been produced, mainly in Los Angeles, every single year. During those 21 competitions, a total of 798 athletes from 41 countries, have competed in a whopping 2,326 sumo matches!! Around 50,000 fans have attended the US Sumo Open, to date, and as we re-build from smaller-scale events in 2020 & 2021, expect to see a return to 5,000 or more fans in attendance in the near future! Please enjoy the live action and excitement of 100+ back-to-back matches in one afternoon!
US SUMO OPEN BACKGROUND
As the largest and longest-running, annual sumo competition worldwide, outside of Japan, the US Sumo Open has been the first to bring Pro Sumo Grand Champions as special guests, the first to pioneer women's matches in American tournaments, the first to feature multiple World Sumo Champions in a single event, and the first to include former top-ranked Pro Sumo wrestlers in competition!
Since 2001, the annual US Sumo Open has been a hallmark event, setting milestones in international sumo's growth, including multiple national TV broadcasts on Universal Sports Network. We're proud to be pioneers in developing this ancient martial art in the United States.
The competition level is also spectacular, with over 700 international athletes who have wrestled. Most of these competitors have been National or World Sumo Champions — from 40 different countries. This is the only sumo event in North America where you can catch this caliber of international sumo, every year.