Be a Part of the 20th ANNIVERSARY TOURNAMENT!
Special Historical Videos on the Jumbotron
Sumo Stars' Archival Highlights
20th Anniversary Ceremony
Biggest Athlete Field Yet
Final Rounds & Openweight Matches
2020 US SUMO OPEN
Saturday, April 25, 2020
Main Event: 5 pm – 8 pm
Walter Pyramid @ Cal State Long Beach
TICKETS: JANUARY, 2020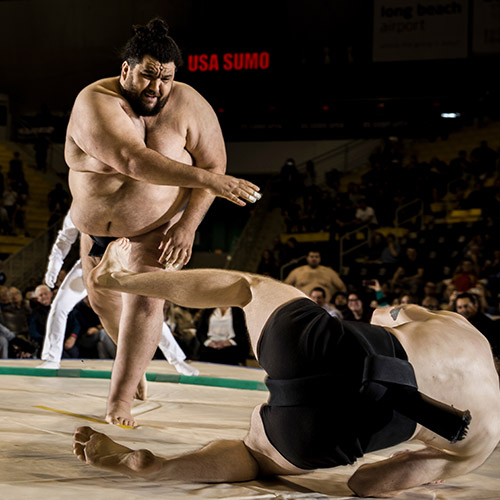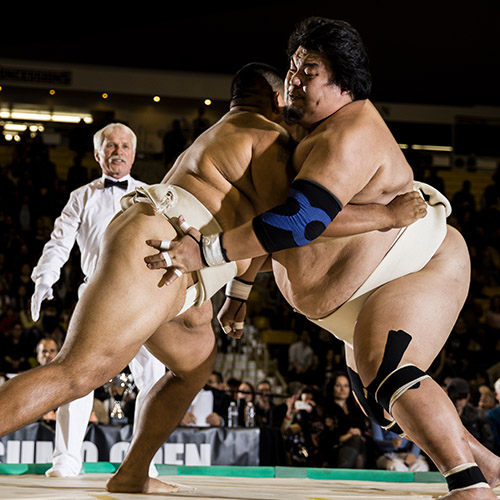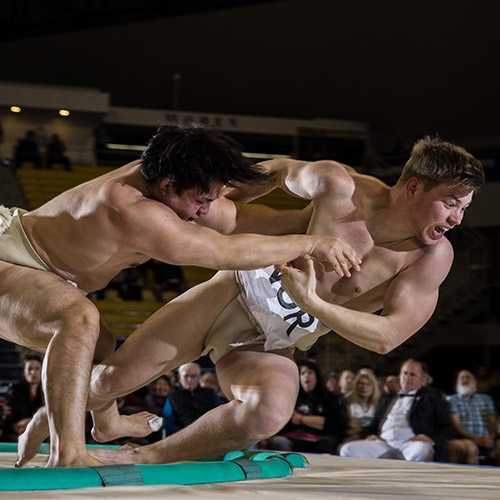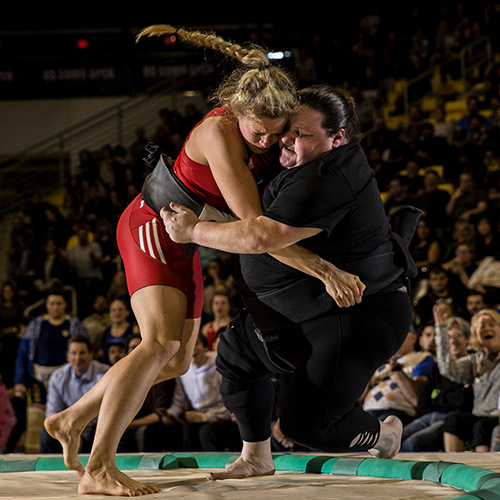 20th Annual
Special Anniversary Tournament
2020 US SUMO OPEN
A MUST-SEE sumo milestone . . SPECIAL EDITION of the longest-running and largest sumo tournament in the world, outside of Japan!
Celebrate 2 decades of US Sumo Opens with Japanese food & drinks, plus Japanese taiko drumming, while you see the best international sumo wrestlers in action.
Including prelims in the morning, there will be over 200 sumo matches. Make sure you check out the most important 100 matches, from 5 pm – 8 pm!
Thank you to all fans for being a part of the US Sumo Open, since 2001. The 20th annual US Sumo Open promises to be the strongest competition yet with 80+ athletes from around the world, flying into Southern California!
TICKETS
JANUARY, 2020
Don't miss: the main event, featuring sumo's top talent, as well as the openweight class competition where skill and strategy must overcome size!
Over 80 international sumo wrestlers competing, from around the world.
Seating Options include: RINGSIDE, VIP FLOOR, LOWER BLEACHERS, and UPPER BLEACHERS
The main event is from 5 pm to 8 pm; Prelim matches begin at 11 am.
Children 5 and under are free when sitting on a parent's lap only (except for Ringside).
ATHLETES
Registration information will be ready by early November, 2019.
OFFICIAL HOTEL
Hotel Current
5325 East Pacific Coast Highway, Long Beach, CA 90804
Please enter "US SUMO OPEN" to get a discounted rate of $129 + tax per night (or $169 + tax for a suite).
Hotel Current includes free breakfast, heated pool, free internet, free parking, and free shuttle service (5 minutes to the Pyramid!). Booking deadline is March 26, 2020.
US SUMO OPEN BACKGROUND
As the largest and longest-running, annual sumo competition worldwide, outside of Japan, the US Sumo Open has been the first to bring Pro Sumo Grand Champions as special guests, the first to pioneer women's matches in American tournaments, the first to feature multiple World Sumo Champions in a single event, and the first to include former top-ranked Pro Sumo wrestlers in competition!
Since 2001, the annual US Sumo Open has been a hallmark event, setting milestones in international sumo's growth, including multiple national TV broadcasts on Universal Sports Network. We're proud to be pioneers in developing this ancient martial art in the United States.
The competition level is also spectacular, with over 700 international athletes who have wrestled. Most of these competitors have been National or World Sumo Champions — from 40 different countries. This is the only sumo event in North America where you can catch this caliber of international sumo, every year.