SATURDAY, MARCH 23, 2019
Walter Pyramid @ California State University Long Beach
MAIN EVENT 1 pm – 4 pm
Doors open at 10 am for Prelims
Don't miss the 19th annual US Sumo Open! This is the largest, longest-running sumo tournament in the world (outside of Japan). You can cheer on 50+ international Sumo Champions from a dozen countries.
Collectively, these athletes have 7+ World Sumo Champion titles, and decades of Pro Sumo experience. This is top-notch, dynamic action!
An opportunity like this comes just once a year in the Western Hemisphere . . with competitors expected from USA, Canada, Japan, Mongolia, India, Sri Lanka, Tajikistan, Georgia, Russia, Poland, Venezuela, and more!
Enjoy Japanese taiko drumming between matches, and savor fresh Japanese food, Japanese beer and sake, while you yell with excitement.
Be sure to catch all the elite action during the MAIN EVENT (1 pm – 4 pm). The OPENWEIGHT matches are amazing — at times, a 180 pounder has defeated a 500-pound opponent . . .
We're back at the Pyramid for the 6th year in a row, a venue with the largest big screen monitor (for replays) of any campus in the country! Get ready for a thrilling competition. Who will be the 2019 Hero?
Tickets ON SALE January 8!
Among 50 athletes, here are some of the big names to watch!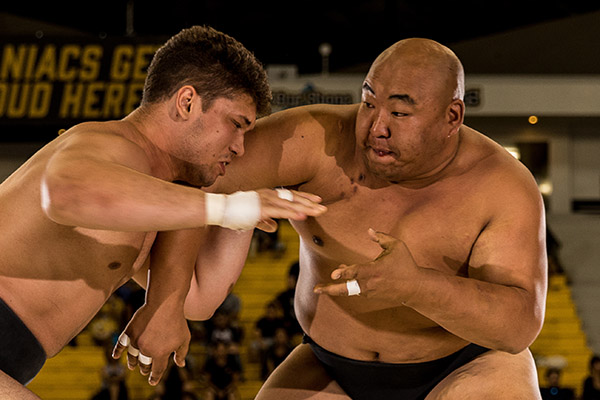 BYAMBAJAV ULAMBAYAR
Mongolia
6'1″, 353 lbs
Japanese Pro Sumo (5 years)
World Sumo Champion (4x)
US Sumo Open Champion (10 years)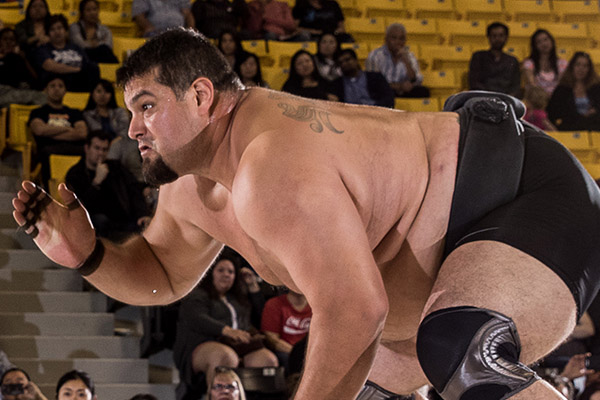 ROY SIMS
US – CA
6'5″, 378 lbs
'16 World Sumo bronze
US Sumo Open Champ (2x)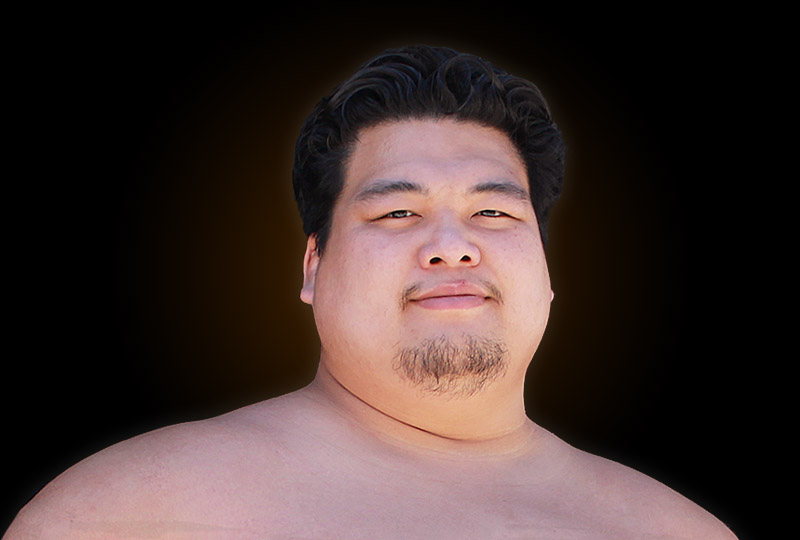 HIROKI SUMI
Japan
6'4″, 470 lbs
Japanese Pro sumo (12 years)
WWE competitor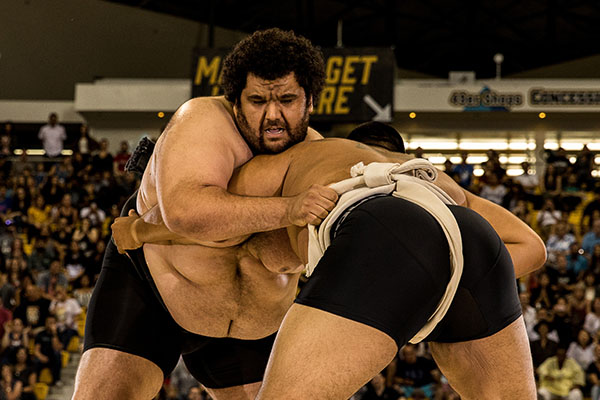 RAMY ELGAZAR
Egypt
6'3″, 484 lbs
US Sumo Open Champion ('15)
US Sumo Open medals (4x)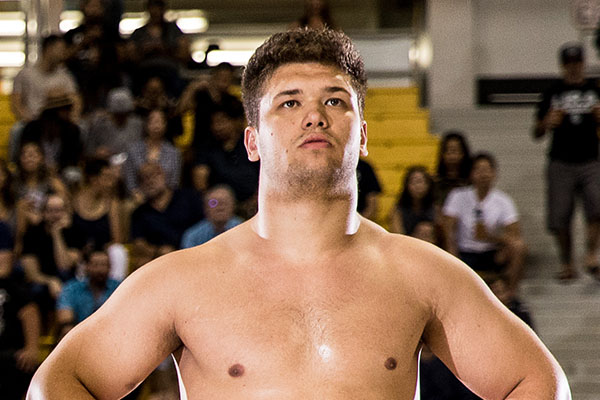 KONSTANTIN ABDULA-ZADE
Russia
6'0″, 243 lbs
US Sumo Open Champion ('18)
US Sumo Open Silver ('16, '17)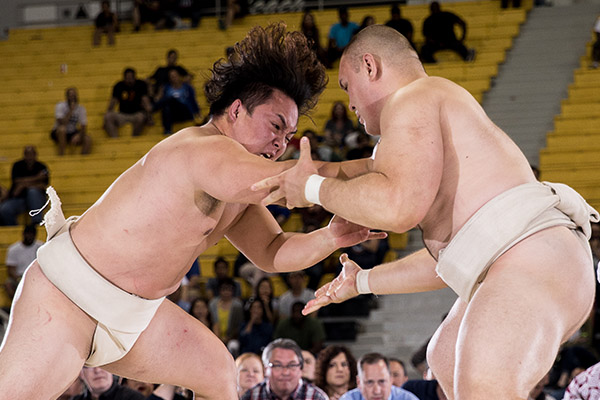 TAKESHI AMITANI
Japan
5'7″, 245 lbs
US Sumo Open Champion ('17)
University Sumo Champion (5x)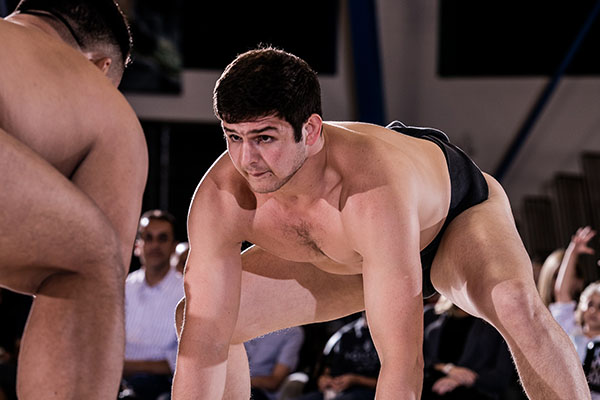 BATYR ALTYEV
Russia
5'10", 187 lbs
World Sumo Champion (2x)
US Sumo Open Champion (2x)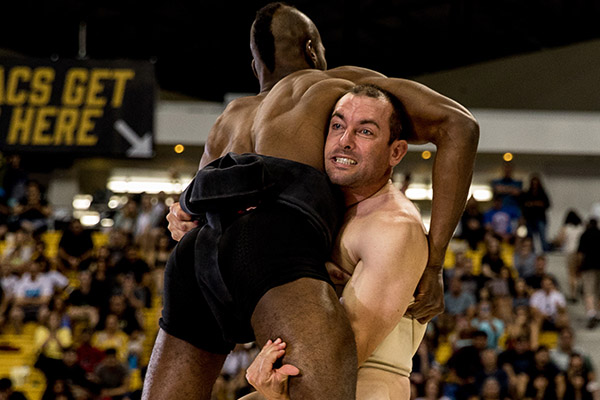 TRENT SABO
US – ID
5'8″, 187 lbs
World Games silver ('17)
US Sumo Open Champion (2x)
US SUMO OPEN BACKGROUND
As the largest and longest-running, annual sumo competition worldwide, outside of Japan, the US Sumo Open has been the first to bring Pro Sumo Grand Champions as special guests, the first to pioneer women's matches in American tournaments, the first to feature multiple World Sumo Champions in a single event, and the first to include former top-ranked Pro Sumo wrestlers in competition!
Since 2001, the annual US Sumo Open has been a hallmark event, setting milestones in international sumo's growth, including multiple national TV broadcasts on Universal Sports Network. We're proud to be pioneers in developing this ancient martial art in the United States.
The competition level is also spectacular, with over 400 international athletes who have wrestled. Most of these competitors have been National or World Sumo Champions — from nearly 30 different countries. This is the only sumo event in North America where you can catch this caliber of international sumo, every year.