SATURDAY, MAY 12, 2018, 1:00 pm
Walter Pyramid @ California State University Long Beach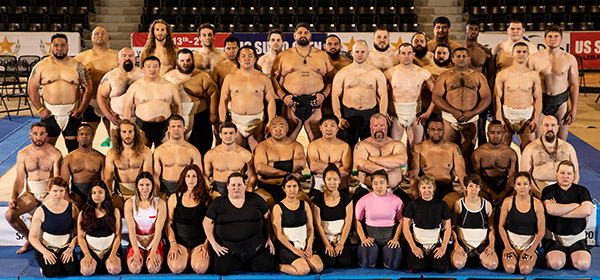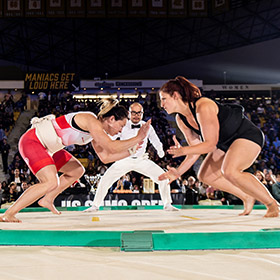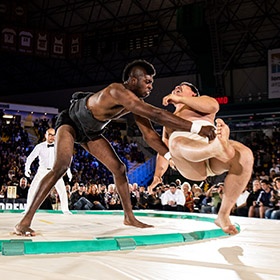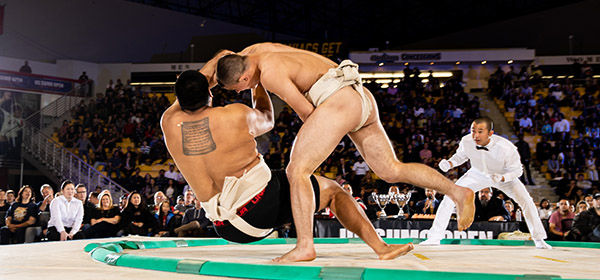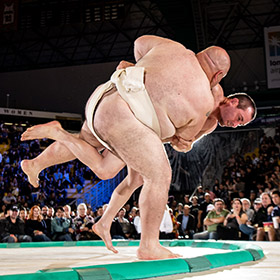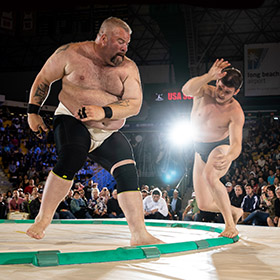 photos: Dustin Snipes
2018 US SUMO OPEN OVERVIEW
The 18th annual US Sumo Open featured some really spectacular matches, an extremely fast pace, and like last year, a demonstration of skill overcoming size!
There was also a dramatic shift of power from Mongolia and Japan . . to Russia and Ukraine, as fewer Asian competitors showed up this year, and those that did were plagued by injuries and upsets. Meanwhile, the Russian-speaking contingent was relentless.
The venue was packed with 4,300 fans, witnessing 135 of the best sumo matches yet! Read More
2018 US SUMO OPEN TOP ATHLETES
Konstantin Abdula-Zade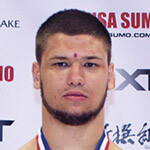 6'0″   248 lbs
Russia
Middleweight Gold
Openweight Gold
Roy Sims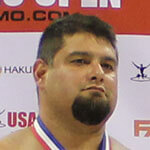 6'5″   378 lbs
US – CA
Heavyweight Gold
Batyr Altyev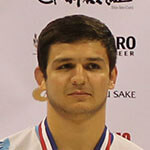 5'10"   187 lbs
Russia
Lightweight Gold
Openweight Bronze
Serhii Sokolovskyi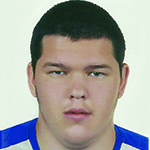 6'3″   379 lbs
Ukraine
Heavyweight Bronze
Openweight Silver
Magdalena Macios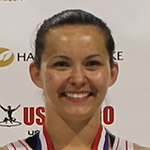 5'7″   140 lbs
Poland
Lightweight Gold
Openweight Silver
Undrakhzaya Nyamsuren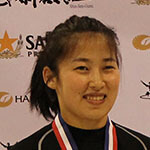 5'2″   164 lbs
Mongolia
Middleweight Gold
Openweight Bronze
Mariah Holmes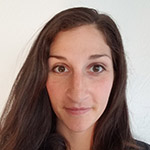 5'9″   174 lbs
US – CA
Middleweight Silver
Openweight Gold
2018 US SUMO OPEN RESULTS
1st: Batyr Altyev


2nd: Sviatoslav Semykras


3rd: Pawel Wojda

1st: Konstantin Abdula-Zade

2nd: Vazha Daiauri

3rd: Edward Suczewski

1st: Roy Sims

2nd: Byambajav Ulambayar

3rd: Serhii Sokolovskyi

1st: Konstantin Abdula-Zade

2nd: Serhii Sokolovskyi

3rd: Batyr Altyev
1st: Magdalena Macios

2nd: Morgan Chateau

3rd: Janna Van Witbeck

1st: Undrakhzaya Nyamsuren

2nd: Mariah Holmes

1st: Danna Engelberg

2nd: Natalie Burns

1st: Mariah Holmes

2nd: Magdalena Macios

3rd: Undrakhzaya Nyamsuren
US SUMO OPEN BACKGROUND
As the largest and longest-running, annual sumo competition worldwide, outside of Japan, the US Sumo Open has been the first to bring Pro Sumo Grand Champions as special guests, the first to pioneer women's matches in American tournaments, the first to feature multiple World Sumo Champions in a single event, and the first to include former top-ranked Pro Sumo wrestlers in competition!
Since 2001, the annual US Sumo Open has been a hallmark event, setting milestones in international sumo's growth, including multiple national TV broadcasts on Universal Sports Network. We're proud to be pioneers in developing this ancient martial art in the United States.
The competition level is also spectacular, with over 400 international athletes who have wrestled. Most of these competitors have been National or World Sumo Champions — from nearly 30 different countries. This is the only sumo event in North America where you can catch this caliber of international sumo, every year.
SPONSORS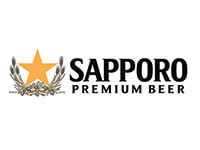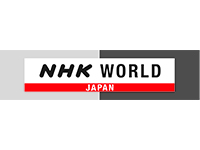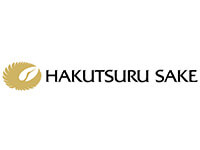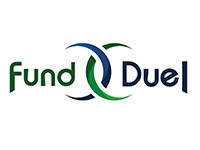 SUPPORTERS