SATURDAY, MARCH 19, 2005   12:30pm
Los Angeles Convention Center, California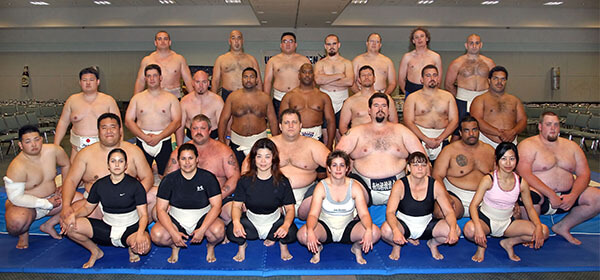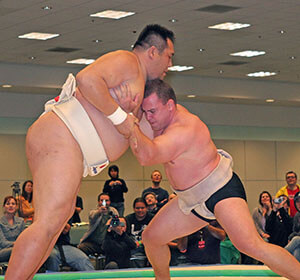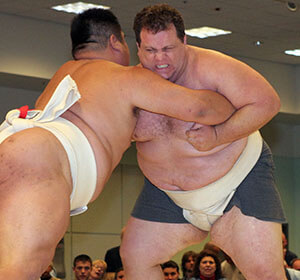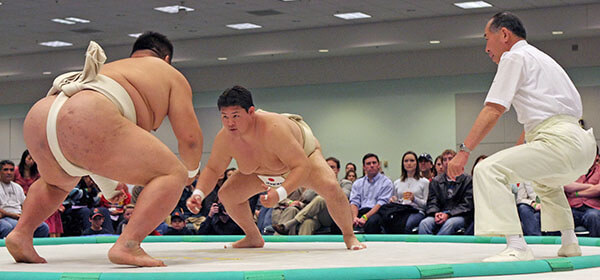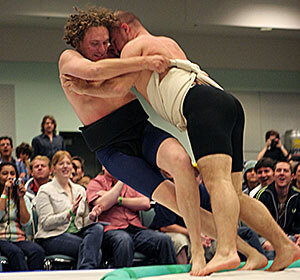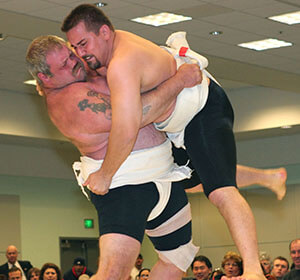 photos: Chuck Green
2005 US SUMO OPEN OVERVIEW
This was the largest Open yet, with nearly 1,000 people in attendance. For the first time in international sumo in the States, a sumo stage was built (like in Pro Sumo in Japan), so many athletes went tumbling off the stage, and several fans ended up with giants in their laps! As in past years, some of the best international sumo athletes in the world competed, including from Japan and many parts of Europe.
Japanese sumo wrestlers have competed in most US Sumo Opens, but with four Japanese competitors in 2005, this was the largest Japanese contingent since the inaugural US Sumo Open in 2001. Not surprisingly, the four Japanese athletes won a total of six medals. More
University & High School Sumo Lecture Tour
March 13 – 18, 2005
The Japanese Sumo Team, including a World Sumo Champion, performed sumo lectures, demonstrations, and training at universities and high schools throughout Southern California. Over 12,000 students watched the events, and asked questions to the Japanese group. With the support of the Japan Foundation, this tour was one of the most far-reaching sumo educational tours ever in the U.S. The week-long tour led up to the 5th annual US Sumo Open on March 19.
2005 US SUMO OPEN TOP ATHLETES
Koichi Kato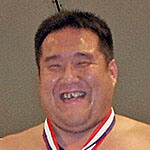 6'3″   378 lbs
Japan
Heavyweight Gold
Openweight Gold
Kena Heffernan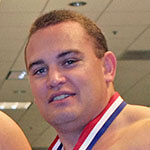 6'0″   250 lbs
US – HI
Middleweight Gold
Openweight Silver
Trent Sabo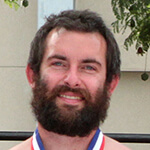 5'8″   175 lbs
US – CA
Lightweight Gold
 
Mahshid Tarazi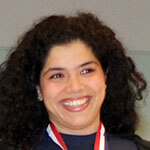 5'6″   439 lbs
US – CA
Middleweight Bronze
Openweight Gold
Hiroko Suzuki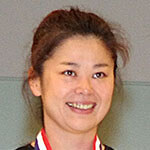 5'6″   150 lbs
Japan
Middleweight Gold
Openweight Bronze
Susie Gras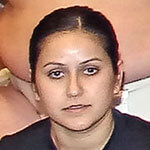 5'3″   139 lbs
US – CA
Lightweight Gold 
2005 US SUMO OPEN RESULTS