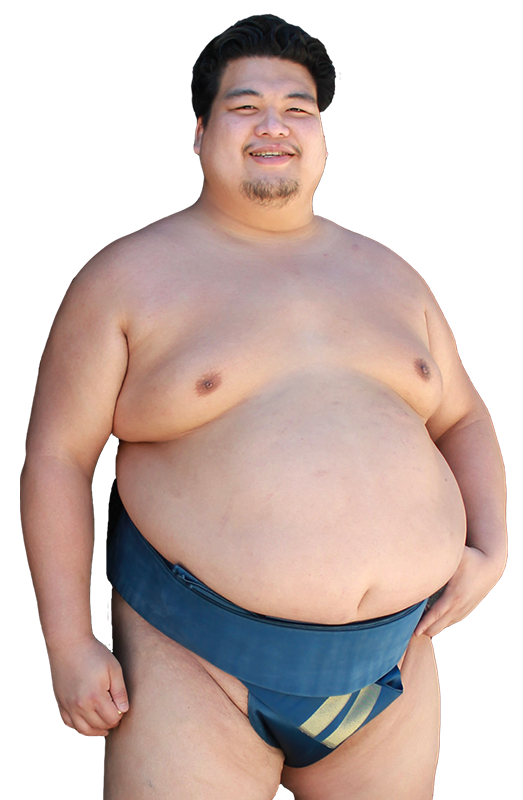 Born: 1989, Kobe
Height: 6'4″ (193 cm)
Weight: 498 lbs (225 kg)
Active in Sumo: since 2005
Pro Sumo: Juryo Division (elite)
Titles: two (2) divisional Champion titles, US SUMO OPEN medalist
Fighting Style: Front force-out, slap-down
Hobby: Motorcycle riding, Singing
Skills: Photography, Karate
Hiroki participated successfully in sports since childhood, and entered Pro Sumo at the age of only 15. He had a strong 12-year Pro Sumo career, and has since participated in sumo events and tournaments all over the world. He also fought in a WWE event, in front of 80,000 fans! He's also made appearances on many TV shows and films.
FILM
Sushi Tushi (2018, Castle Lane Productions), Saintly (2020)
COMMERCIALS
KEMONO Chicken (Singapore), Global Allies (USA), Wind Mobile (Italy), Big Blanket (global)
TV/Web
NFL "Game Day", BuzzFeed "Tasty", Japanese TV shows, The Late Late Show – CBS (2x), Game On (CBS)
MUSIC VIDEOS
Enrique Bunbury
LIVE PERFORMANCES
WWE Royal Rumble (2018), US SUMO OPEN, Sumo Sushi Shows, BottleRock Napa, L.A. Gala fundraiser, YPO Corporate Party, Menil Collection Fundraiser, Amazon Web Services expo shows, exhibition in Spain, Missouri Botanical Garden, Japan Center Malls, Japan America Society, and many more..
MEDIA
RedBulletin (UK), Houston Chronicle