JAPANESE PRO SUMO STAR: HANDS-ON COACHING 
Rapidly Boost Your Sumo Skills!
Multi-time World Sumo Champion, YAMA, with 30 years of sumo experience, coaches you directly. His Pro Sumo top division success, and his unique insight will help you with customized sumo guidance, so you can develop your own, most effective style.
Yama's Message …
Sumo is NOT one-size fits all. You need to cultivate your own style, based on your body type, physical assets, and mentality, to maximize your own strengths. I can give you personalized advice, to expedite your sumo success. Get better now!
PRO SUMO LEVEL AUTHENTIC TRAINING
YOUR SUMO POTENTIAL
Master Sumo Fundamentals 
Best Tips for Rapid Mastery.
Customized Advice
Get specific pointers that YOU need to focus on.
Special Sumo Sessions
Specialized classes for target groups also available.
Advanced Training
Refine your skills with more advanced sumo knowledge.
Japanese Pro Sumo Experience
Feel the intensity of real sumo training!
Pre-Competition Sumo Seminars
Work as a team to prepare for international matches!
Can't Make Practice? — Sumo Self-Training Guidelines, by YAMA
For those with schedule conflicts or who are out of town, be sure to keep in good sumo shape, so you're ready to wrestle! MORE
YAMA – COACH PROFILE
30 years Sumo experience
5 years in Japanese Pro Sumo
Pro Sumo Divisional Champion (2x)
World Sumo Champion (2x)
Heaviest Japanese Sumo Wrestler EVER
Acting: over 300 TV shows & 4 feature films
US Sumo Open Head Judge (annually since 2014)
Coaching Americans, hands-on, since 2014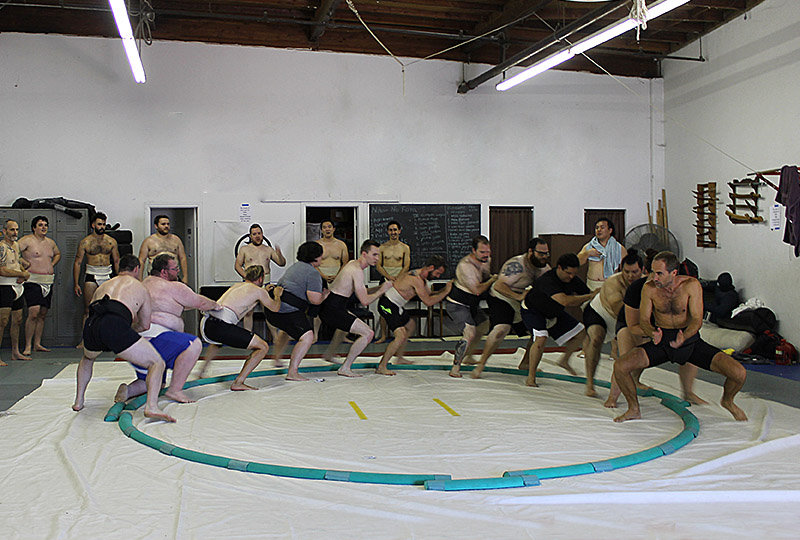 SCHEDULE
Sunday, August 1, 11 am – 2 pm
Sunday, August 8, 11 am – 2 pm
Sunday, August 15, 11 am – 2 pm
Sunday, August 22, 11 am – 2 pm
Sunday, August 29, 11 am – 2 pm
LOCATION
I&I Sports 
19751 S. Figueroa Street Carson, CA 90745
(The dojo is in the BACK of the building.)
NOTES
Fee: $10 per session (FREE for ages under 18)
All participants need their own mawashis (sumo belts).
Three-month packages to be offered soon.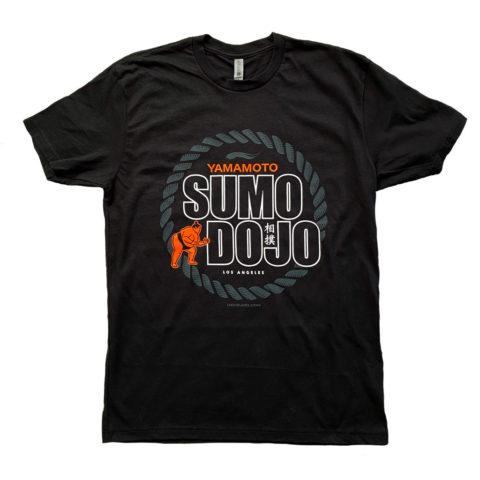 $25.00 – $30.00/tee (Size S – 6XL)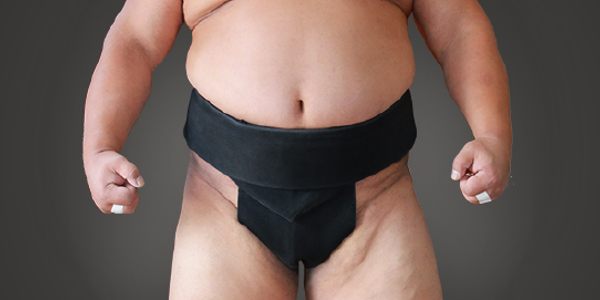 These are OFFICIAL thickness and strength, from Japan, and are eligible for use in official tournaments worldwide.