Video GALLERY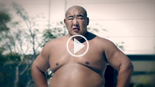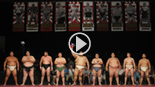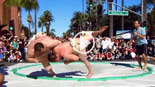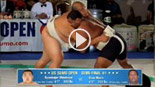 US Sumo Open archives, sumo slam, all-star sumo, sumo movements, and more.
Watch ≫
US SUMO OPEN
Our hallmark competition, the US Sumo Open is the largest annual sumo tournament in the world outside of Japan. Since 2001, over 400 elite sumo wrestlers, including numerous past and present World Sumo Champions, have competed. We have also had a dozen Pro Sumo stars participate as special guests, officials, coaches, and even as competitors.
More ≫
SUMO EVENTS
We produce tons of sumo events globally. Sumo attracts crowds who flock to a once-in-a-lifetime sumo experience!
PHOTO GALLERy
US Sumo Open, Sumo Exhibition, Sumo Demos, Sumo Lecture, and more. Watch ≫
WHAT'S NEW


Our Sumo Talents include well-trained athletes and experienced entertainers... Enormous, Extraordinary Sportsmanship, Authentic, Big-Impact Entertainment at your event. More ≫




Sumo belt, sumo ring, sumo wig, real authentic sumo costumes, referee's paddle, and all types of sumo decor are available for entertainment show. More ≫